Polemos is excited to officially announce our partnership with Fancy Birds and the Fancy Games DAO!
Fancy Games is a mobile-focused, Play To Earn (P2E) arcade game platform that aims to bring casual Play to Earn gaming to the masses. Fancy Games bridges the gap between "Earn-First" and "Play-First" games, appealing to casual and P2E gamers alike by removing the barrier to entry with Free-to-Play mechanics.
Polemos has been heavily involved in the DAO's first game, set to be released in Q1 2022, Fancybirds.
Fancy Birds is a blockchain replica of the hit game "Flappy Bird". It will feature unique birds, backgrounds, items and so much more to make the game completely unique.
Polemos already secured 250 branded birds for its scholars, and has been granted a custom role on their discord channel.
GAME ASSETS
Fancy Games aim to develop many games. However, as of now, they're focusing on Fancy Birds as their first title.
The NFTs for this game are, obviously, birds – very cool birds (we mean it)!
Running on a second-layer of the Ethereum blockchain, and with a newly released partnership with Polygon, Fancy Games is ready for a big turnout once Minting for Fancy Birds started on the 10th of February.
There will be 8,888 origin birds. From the pool, there will be:
1,000 — Genesis Guild Birds w/ exclusive Traits
Remaining : 7,888 — Genesis Birds
From the 7,888 Genesis Fancy Birds available for public:
200 OG Spots [4x mint each] — 800 Fancy Birds
1500 Early Bird Spots [2x mint each] — 3000 Fancy Birds
2000 Hatchlings [1x mint each] → 2000 Fancy Birds
Public Sale — 2088 [Max 2 mints per user] | February 14th at 11pm UTC
Each FancyBird is randomly generated from over 500+ unique traits and combinations.
Genesis birds carry genesis traits, which can be bred down to offspring.
The currency of the game is $FNC, which has already skyrocketed in value since the LBP on Copper. An alternative currency, $sFNC, is issued when staking $FNC. $sFNC can only be used in-game, but could be sold on a secondary market in the future.
POLEMOS INVOLVEMENT
Polemos secured 250 branded birds for Fancy Birds. Additionally, our moderators and players have a special role in their discord channel, clearly identified with our Guild's Name.
A few birds will be used for giveaways, to give back to our community and increase the total audience for Polemos. However, most birds will be used for breeding and scholars.
Gen1 Origin Birds have breeding capabilities, and some of them allow for mutant genes. Mutant genes increase the amount of daily $FNC that can be earned by a single bird, and are highly valuable to increase the bird's total ROI. These genes can be passed to the offspring after breeding.
Gen1 Origin Birds can breed four times every month. We plan to breed according to each bird's specific structure, and Gen2 Birds will immediately be used by scholars to generate learning material, income and involvement in tournaments.
Additionally, Polemos is deeply involved with the Fancy Games team. We're active members of their community, advisors in their board and are invested financially and personally in the project.
Polemos will secure its spot as a top-tier gaming guild within the Fancy Games ecosystem and train our scholars to be as competitive as possible in tournaments.
The Fancy Games DAO represents an opportunity for our members to engage in multiple proven arcade games based on the best offerings of the past. A fun and highly engaged team, Polemos certainly appreciates the emphasis on community building, as well as accessible games and rapid, scalable growth. This partnership has quickly grown into a deep relationship with a very bright future!

– John Clark, Head of Game Research at Polemos
WHAT IS FANCY BIRDS
Fancy Birds are 8,888 randomly generated characters with custom features! Racing to earn their spot and claim the Treehouse Trophy, each bird will fight and race to earn their spot as the fanciest bird in the nest.
On a gameplay level, Fancy Birds will strongly resemble Flappy Bird, a hit of a few years ago in mobile App Stores.
Fancy Games already disclosed their goal to make a completely customizable experience, most of which will cater towards NFT marketplaces.
For example, you will be able to own custom birds… but that's not all! Backgrounds, music, animations, tubes, clouds and even nicknames will be customizable. You're the owner of the experience, not the game code.
Fancy Birds will feature frequent tournaments, and players will be able to earn through breeding, guild tournaments (guild vs. guild), leaderboard positioning, season tournaments, selling and breeding Fancy Birds, owning land in the Fancy Birds metaverse, redeeming bounties and so much more.

Some of the mechanics are not publicly disclosed yet — but we're confident they will be as interesting, if not more, as the ones already available.
Fancy Birds will be available on all mobile devices, as Fancy Games is focusing on mobile gaming more than desktop gaming. The first mobile release will be on Android devices through Metamask.
$FNC TOKENS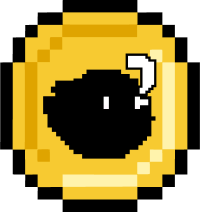 The $FNC token is both a governance and in-game currency. $FNC can be staked to join in revenue distribution, compete in tournaments, buy and exchange birds, and so much more.
When staked, $FNCs can become $sFNC, which are complementary tokens used for in-game mechanics, such as breeding or cosmetic purchases (skins, colors, background, etc.).
The $FNC token has a total supply of 1,000,000,000 and the initial Token Allocation of 220,000,000 $FNC is as follows:
2.5% to the Pre-Seed Round
7.5% to the Seed Round
The remaining 82% will be on a 3-month lock, followed by linear vesting for 36 months.
Fancy Games DAO is focused on their community, and over 40% of the total allocation will be set aside as rewards for active players, community members and ambassadors.
WHY FANCY GAMES?
Fancy Games fills a massive gap in the GameFi market. If you open the app store of any device, all the most popular games are easy to play, arcade-style experiences. While scrolling through TikTok, Instagram or Facebook, that's likely the type of game you see advertised most often as well.
The recent multi-billion dollar acquisition of King from Microsoft proves there is a large market for these kinds of games. For example, Candy Crush alone brings in more than $2 billion per year while redistributing 0% of their revenue to players.
Fancy Games aims to build proven-to-succeed games, such as their Flappy Bird-inspired game, to avoid guesswork and cut straight to the chase. They want to develop games that everyone can enjoy, even those with little to no experience with the blockchain, wallets or tokens.
Removing the guesswork dramatically increases the chance for success. Flappy Bird used to bring in $50,000 daily and had billions of players from all over the world. This means an NFT-based game with similar mechanics will likely have success, opposed to a new title no one has ever heard of with a concept that may not be attractive to the general public.
Fancy Games is also set to revolutionize access to blockchain games. Starting a new Play to Earn adventure can be incredibly expensive, with budgets topping thousands of dollars for games such as Axie Infinity.
The team has already announced that a part of the game will always be Freeto-lay, and players will be able to join tournaments to win free birds based on their skill levels.
Also, a Battle Pass system will be added to the game later on. Free-to-Play gamers will be able to purchase battle passes to mint their NFTs once they train enough on the free portion of the game.
Overall, Fancy Games DAO is an incredibly active community of developers and gamers aiming to disrupt the current market and build games that are enjoyable, addictive and focused on accessibility. Their involvement with guilds paired with an upcoming dashboard for scholarships can ensure the system is balanced, prone to improvements and stable enough to sustain an economy that we're positive will grow faster than ever.
Fancy Birds Info
Website: https://www.fancybirds.io
Medium: https://medium.com/@fancybirds
Twitter: https://twitter.com/Fancybirdsio
Telegram: https://t.me/FancyBirdsAnnouncements
Discord: https://discord.com/invite/Q6Z8M5hx2K
–
Don't forget to join the Polemos Discord and check out our website for more updates on Fancy Birds and other partnered games!