Polemos is aiming to become a leading Decentralized Autonomous Organization (DAO) focusing on a variety of crucial and visionary services within the GameFi space. None of this would be possible without our elite team.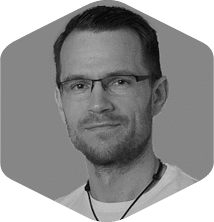 Sascha Zehe
Co-Founder & Executive
20+ years elite gaming experience
Former VP of Product in gaming with responsibility for up to eighty employees of varying specialties
Former chairman of a semi-professional sports club with several hundred members

Former Illuvium Lead Moderator and two time Council Member

Background as a programmer
discord icon Sascha | Polemos #7259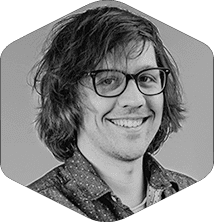 Jeff Marthers
Operations
8+ years of professional IT experience
Extensive knowledge in regards to data aggregation & backend consolidation
Vast experience in working with multiple teams and third party contractors

Illuvium Lead Moderator and two time Council Member

Background as a business intelligence developer and data architect
discord icon jeff#7482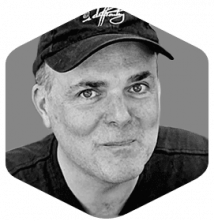 Richard McLaren
Technology
30+ years experience in data and technology

Ran technology for MoneySupermarket.com, Ninemsn (Microsoft and Nine Entertainment), Macquarie Mortgages




Consulting experience at McKinsey and BCG, and as Managing Director of ThoughtWorks

Extensive exposure to leading edge machine learning and technology innovation in gaming, finance and consumer industries
discord icon fibon11#1928
Tom Hall
Co-founder of Polemos
Zac Rosenberg
Co-founder of Polemos
Kevin O'Hara
Co-founder of Polemos
Darren Smorgon
Co-founder of Polemos
Scott Plowman
Co-founder of Polemos
Kieran Warwick
Co-founder of Illuvium
Bria Fox
Head of Marketing
Tim Dudley
Head of Platform Operations & Support
discord icon Tim | Polemos#0049
Arturo Rodriguez
Head of Data & Analytics
discord icon Numbers#4639
Jeremy M.
Game Operations Manager
discord icon Dumb Player2#0001 
John Clark
Head of Games
discord icon HotSauce | Polemos#0725
Timothée Mathon
Art Director
discord icon Timmiaou#4865
Shea Ballantine
Marketing Manager
discord icon Sheaber2thLion#1928
Kendra Woolley
Communications Manager
discord icon kendraishungry#5332
Giorgio

Barillà
Digital Marketer
discord icon gionft#4267
Arash Nouri
Community Manager
discord icon Arash#9325
Jordan Lipp
Asset Manager
discord icon jordyglock40#5076
Daniel H.
Game Writer
discord icon Yakkiba#5507
Emmanuel Luwiz
3D Modeler & Animator
discord icon Emmanuel Luwiz#5812
Ni Siang Lian
3D Modeler
discord icon Ni Siang Lian#4422
Ben Orchard
Game Analyst
discord icon Epharian#7051
Jim L.
Senior Data Engineer
discord icon jamesklovell#2057
Celine Choo
Data Engineer
discord icon choochoo#9616
Dylan Herdan
Junior Data Scientist
discord icon BobDylanSamsung#5241
Grey Co
HR Consultant
discord icon Grey Co#9480
Moonshot 101
Moderator (Telegram)