Introduction
Polemos' overarching vision is to improve employment and education throughout the world by developing a global GameFi platform that builds investment and wealth in NFT games and other relevant blockchain technologies. A large focus in that regard will be on esports and competitive play in general.
The mission is to become one of the world's leading decentralized autonomous organizations (DAO), onboarding as many people as possible into the Metaverse, and bringing tens of millions of global digital Asset Providers and Gamers together inside a unified GameFi ecosystem.
Polemos was founded on a fervent belief that the gaming industry is racing towards one of the biggest revolutions in its history.
The DeFi Summer of 2020 demonstrated the incredible potential of decentralized finance to revolutionize the existing system into one that is innovative, interoperable, borderless, and transparent. While streaming and esports have already dramatically increased in popularity over the last few years, the Polemos co-founders strongly believe that neither esports nor gaming have come close to the peak of their potential yet.
Instead, it will be the continued marriage of esports / gaming and DeFi that will truly revolutionize gaming for billions around the world, and the integration of NFTs (non-fungible tokens) to create Play-To-Earn opportunities is going to be at the forefront of this movement.
Leading companies such as Electronic Arts, Epic Games, Square Enix, and Ubisoft are already embracing NFT games as part of the future, and Polemos believes that NFTs will completely transform gaming and esports in coming years, catapulting related content well beyond the viewership of any traditional sport or other form of digital entertainment.
By capitalizing on a plethora of early adopter opportunities and using some of its profits to speed up Metaverse adoption, Polemos intends to become a major player in this revolution.
Betting on Polemos means betting on the future of gaming through Play-To-Earn and esports while joining the Polemos community is also a vote for improving the wealth, education, and development of the world considering that 1% of all DAO revenue is directed towards a philanthropic foundation.
Structure & Governance
Dual Setup
The Polemos structure comprises two entities; an operational service entity called Boule and a community governance entity called Ecclesia. Both parts serve their own distinct purposes and are completely ingrained into the long-term vision of Polemos.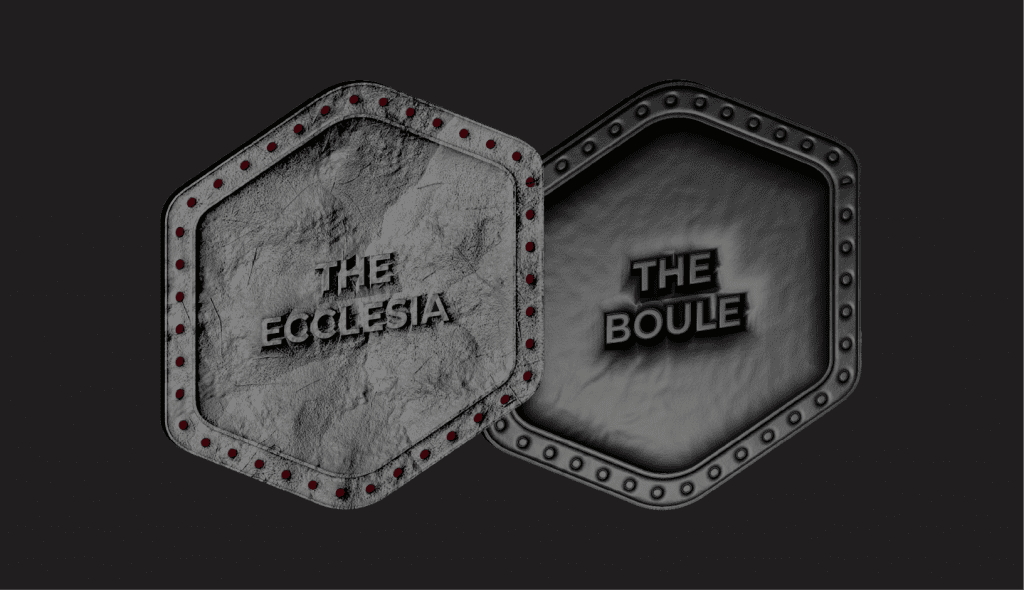 The Boule
The Boule will be responsible for the daily operations of Polemos, including maintaining its assets and growing the protocol. It also keeps delegated rights over a variety of decisions related to these tasks, such as the hiring of Core Contributors, determining salaries, providing liquidity to exchanges, and more. Over time, the Boule will set up reporting mechanisms to transparently share with the Ecclesia how funds are being used. These reports will be as detailed as necessary but also limited in a way that minimizes the potential for issues or risk to the success of the DAO.
The Ecclesia
The Ecclesia will be the overarching governance entity, governed by the Polemos Token (PLMS). The decisioning powers of the Ecclesia can be executed upon by putting up Polemos Improvement Proposals (PIPs) that will undergo two different votings: one by the DAO overall, the other by the Archons.
Archons
A total of seven Archons will act as a decentralized safety stop for the protocol. Two of these seats are appointed by the Boule to ensure:
the people with the most insight and experience have a voice during the Archon discussions considering they would be responsible for implementing approved proposals; and
Archon discussions, in general, are informed by open communication and insights from the broader team because, without this, certain initiatives may be blocked from proceeding altogether.
The remaining five seats are filled with elected representatives from the DAO as a whole. While all stakeholders, in general, are eligible to run, anyone working for the Boule as a Core Contributor is excluded from the election for these seats (this does not apply to Advisors).
Archons serve for 6-month epochs, and there is no limit to the number of consecutive terms an Archon can serve. Archons are not paid stipends but instead receive an Archon Epoch NFT as a reward for their efforts, which are unique for every epoch and are only paid out to Archons who served for the entire epoch.
An Archon who does not fulfill the responsibilities of their role can be voted out if at least five other Archons support the removal. In such a case, or if an Archon steps down voluntarily, a new election to fill this seat for the remaining time in the epoch is carried out. In the case that this remaining time is under four weeks, however, the next epoch election is executed right away and the four or fewer weeks are added to the new epoch.
NB: The five founding investors of Polemos, who all act as Advisors to the protocol, will fill the five Archon seats next to the two appointed representatives of the Boule for Polemos' first epoch. This is to ensure that the critical phase of launching into the first game(s) isn't derailed by issues that could arise due to a rushed community governance. These five seats will be elected as described above, beginning with the second epoch.
Proposals
Every stakeholder (i.e., someone who is currently staking their Polemos Tokens) is allowed to open a conversation and begin gathering support for a proposed idea they would like to see implemented via a PIP. These discussions will be held on a dedicated governance site. The overarching process from idea to proposal looks as follows: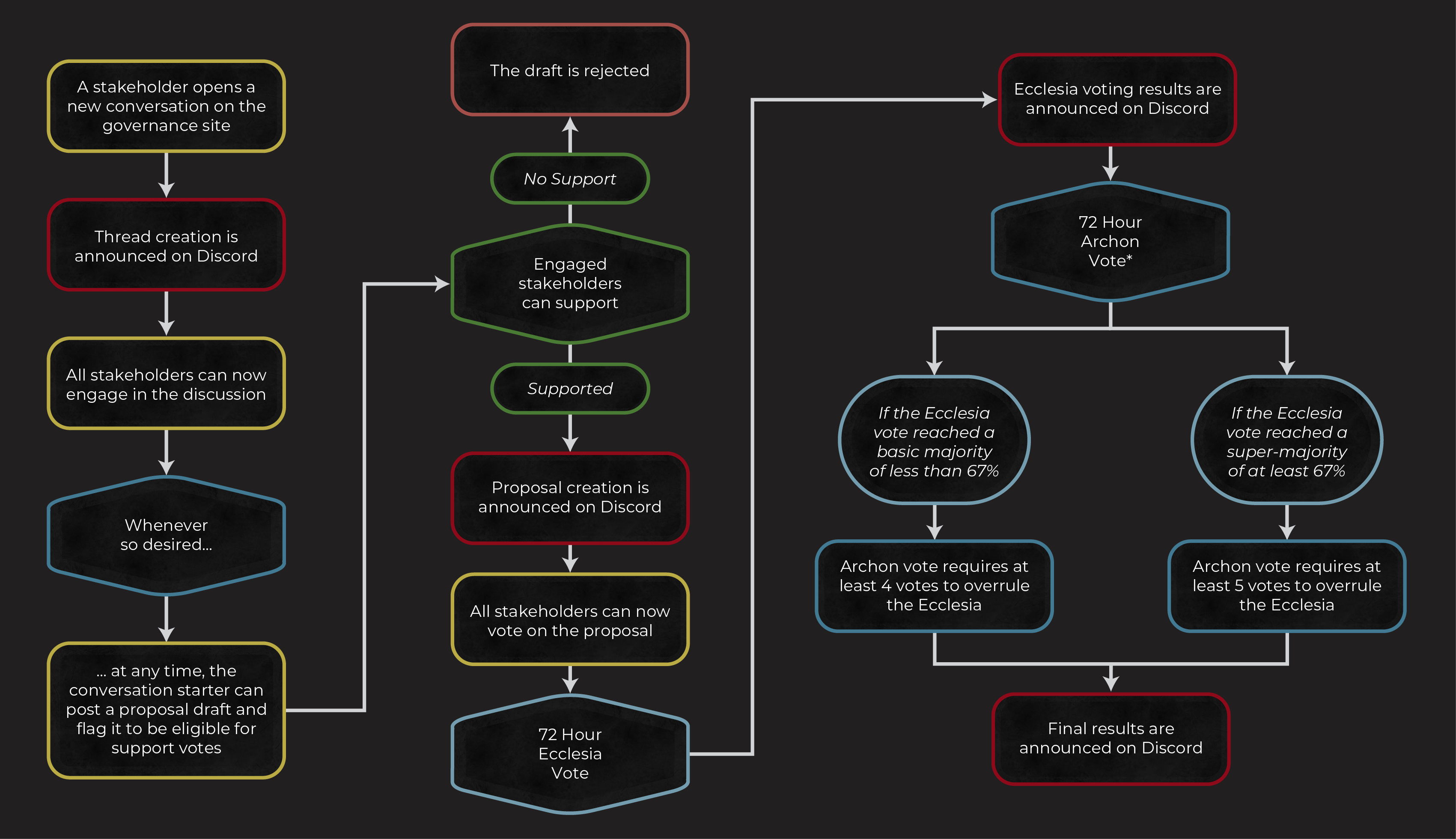 * = In rare cases of multiple picks within a single proposal, the Archons vote first on whether or not to pass the Ecclesia results. In the case of at least five votes rejecting it, a second Archon vote is launched to determine the final results.
NB: Any time the Archons overrule an Ecclesia vote, a public Q&A with the community must be held. All Archons must explain the reasoning for their decision in writing in advance.
NB: Additional insights into the responsibilities of the Boule, as well as various possibilities for the type of PIPs that might be put forward, will be shared closer to the launch of the Governance site.
Voting Power
PIP and Archon election outcomes are determined through Voting Power based on an individual's number of staked Polemos Tokens and their token weight. Polemos Tokens must be staked inside one of the three core pools.
The idea of allowing the plain ownership of Polemos Tokens to determine voting eligibility was originally considered. However, as a visionary organization, Polemos favors any mechanisms that encourage long-term commitment and counteract spontaneous and malicious attacks. This is especially the case because the same conditions apply to everyone interested in the Polemos ecosystem, regardless of their time of entry.
As a result, it was decided that voting eligibility should only include stakeholders, and there would be an increase in voting power for locking stakes over longer periods.
In order to counteract the possibility of individual wallets reaching a voting power that could threaten the decentralization of Polemos in the long run, two additional measures will be implemented:
Tokens up to the amount of 1 account for the exact same amount of voting power, but a wallet beyond 1 staked token only receives voting power in the amount of the square root of the token quantity.

Regardless of how long certain tokens are staked, token weight can never exceed 2.0 (reached by locking deposits for the maximum amount of 360 days).
Three examples:
A wallet with 0.2 tokens that have not been locked at all has a voting power of 0.2 * 1 = 0.2
A wallet with 500 tokens that have been locked for 180 days (a token weight bonus of 180 / 360 = 0.5) has a voting power of √(500*1.5) = 27.39
A wallet with 50,000 tokens that have been locked for 360 days (a token weight bonus of 360 / 360 = 1) has a voting power of √(50,000*2) = 316.23
Business Model
The Polemos business model ensures a vibrant ecosystem that is fueled by Asset / Liquidity Providers, propelled by Gamers, enhanced by Game Partners, and benefits everyone in one way or another – including the DAO itself.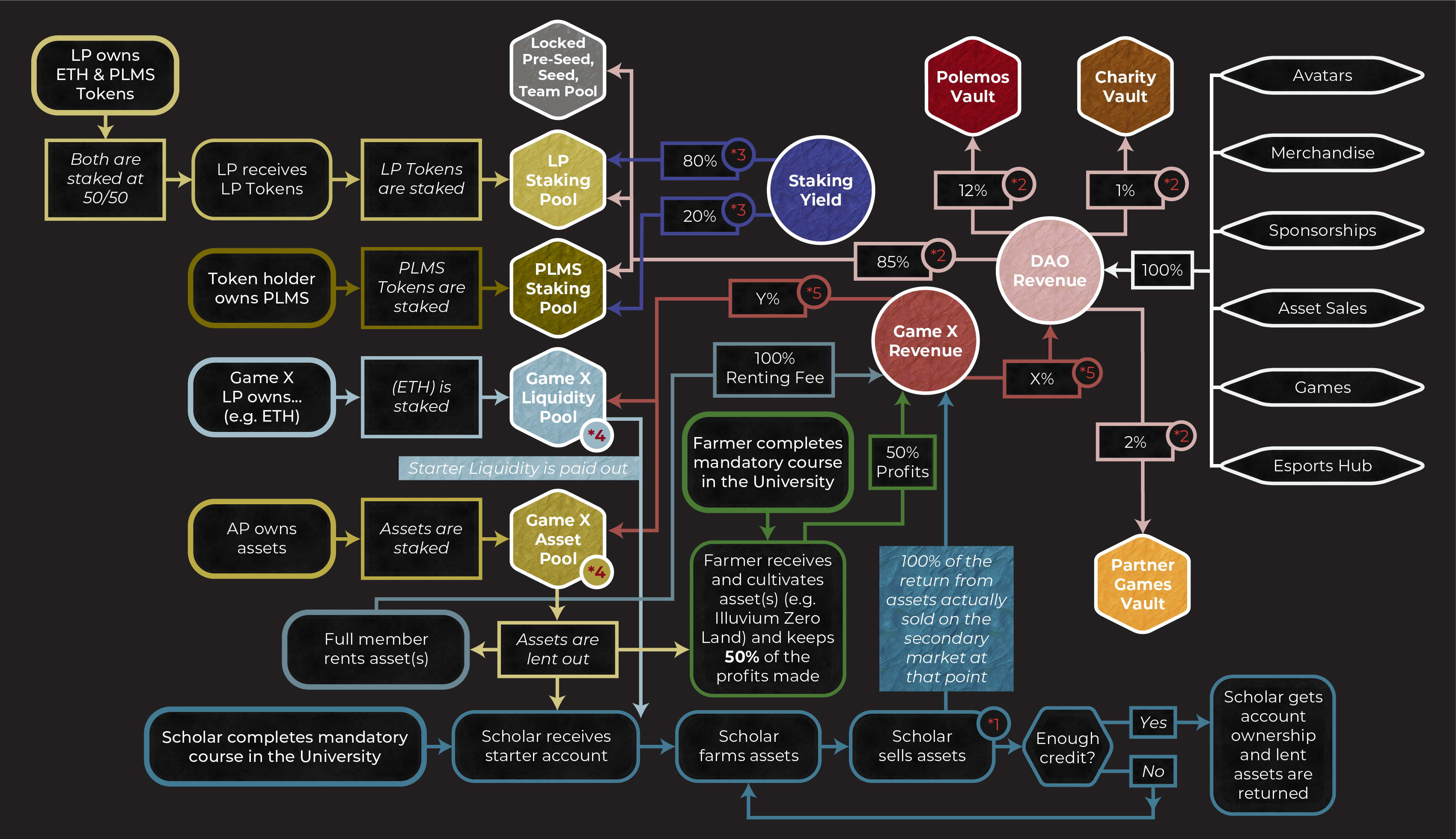 *1 = Assets are either sold directly on the secondary market, or stored (and possibly staked) if they are flagged in the name of Polemos. In any case, the Scholar is credited the sales value at the time of sale to their account for unlocking.
*2 = Revenue shares for Charity, Polemos, and Partner Games Vaults are fixed and amount to a combined share of 15% (the individual allocations per vault can be changed via Polemos Improvement Proposals). The remaining 85% are distributed to stakeholders where 1) a pool share is determined based on the number of PLMS inside each pool, and then 2) the individual share inside of each pool is dependent on the number of PLMS staked and their token weight.
*3 = Staking yield between the PLMS and PLMS/ETH pools is split based on pool weight where the PLMS pool receives a weight of 0.2 and the PLMS/ETH pool a weight of 0.8 to account for the risk of providing liquidity. Allocations per individual inside a pool then depend on the amount of PLMS staked and their individual token weight.
*4 = Individual pools per game. Some games might only need an asset OR liquidity pool.
*5 = If both asset and liquidity pools are present for a game, revenue shares per game pool will be based on the collateral inside each pool and predetermined pool weights. Pool weights are determined on a game-to-game basis and might even change over time via PIPs.
NB: The Charity Vault is put in place to ensure an ongoing re-supply of donation funds. One of the DAO's key values is to give back to its community and to spread any DAO success beyond its own borders to help people in need and enable more of the world to participate in the Metaverse.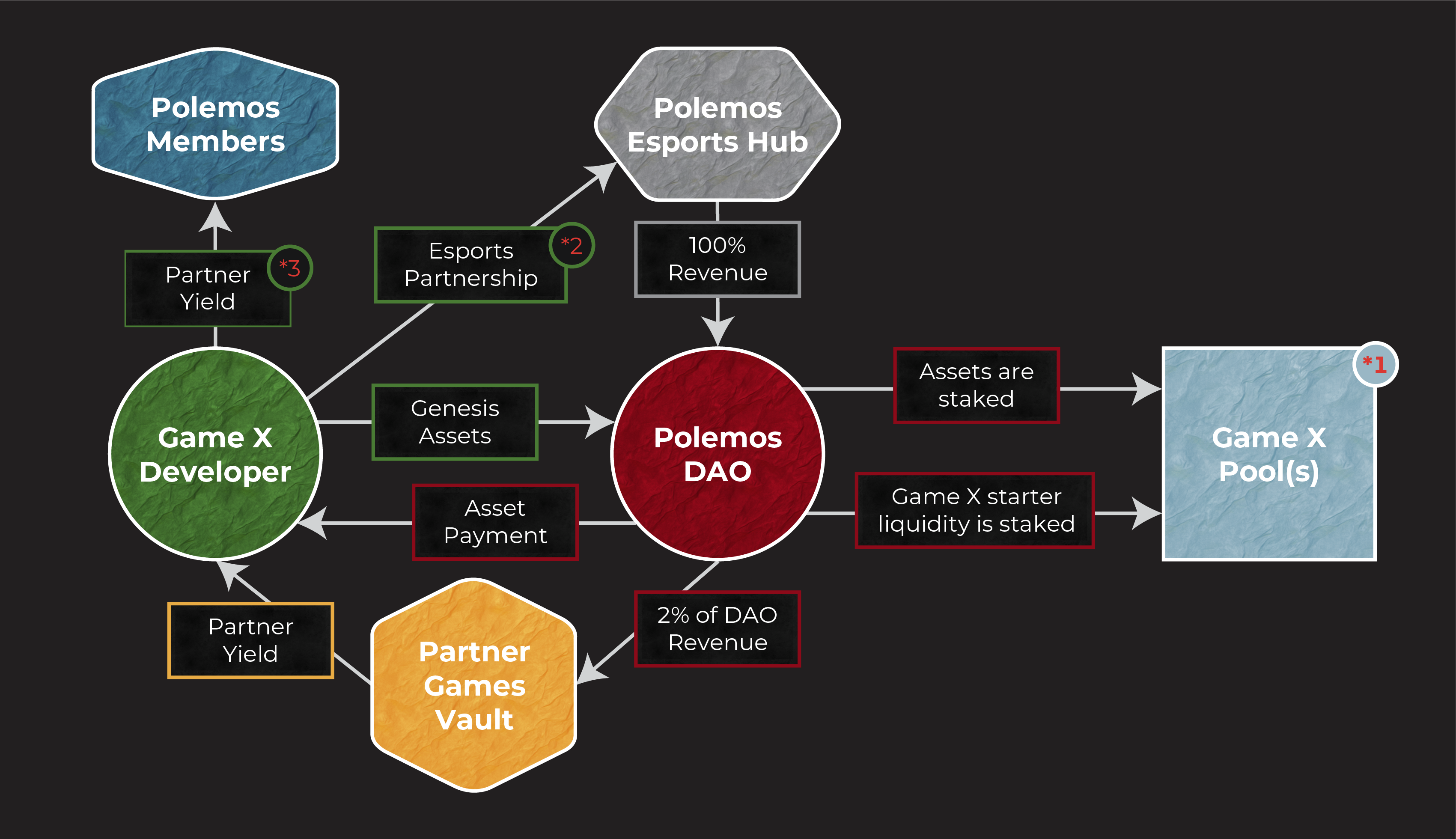 *1 = New partner games are eventually voted upon by the Archons. With players already available inside of the Polemos ecosystem to jumpstart a new game pool, the only thing lacking is assets (and maybe liquidity). Both of these can be provided by the DAO via this setup.

*2 = Game X Developer commits to run their competitive tournaments and leagues through the Polemos Esports Hub and endorse Polemos as the official esports organizer.

*3 = Partner Yield paid out to Polemos Members in-game will attract more players to Polemos because they can get free yield not available when playing solo or in another guild.
Honor System
Polemos will not only offer scholarships and other ways of gaining value from within the ecosystem but also provide additional incentives to become an active part of its vibrant community. One such incentive is the Honor System, which will give access to a tiered ranking system for all Polemos members embodying a form of sweat equity reward.
The Honor System unlocks additional educational content inside of the Polemos University and is also tied directly into the payout of bonus yield from the Partner Games Vault. This means that ranking up the Honor System can provide even more rewards when playing games that are supported by Polemos via a partnership that includes PLMS as in-game yield:
Novice => (0% yield bonus)
Hoplite => (5% yield bonus)
Captain => (10% yield bonus)

Polemos Front Line Members start here

Battalion Leader => (15% yield bonus)

Polemos OG Members start here

Colonel => (20% yield bonus)
Brigadier => (25% yield bonus)
Honor points will be able to be gained for a variety of activities that provide value to the Polemos ecosystem, such as the following (non-exhaustive) examples:
Content Creation

Articles
GIFs / Memes
Short Stories
Gameplay Activity (dependent on the individual game)
Responsible Roles

DAO support roles (e.g., Astronomer, Moderator, etc.)
Game specific support roles (e.g., Illuvium Zero Architect, Illuvium Alchemist, etc.)
Tokenomics
Token Use Cases
The Polemos Token will have a total max supply of 1 billion on the Ethereum Network and is going to serve three main purposes:
• Governance
Voting power is limited to stakeholders only to ensure that participation in the governance of Polemos also requires a certain investment in the Polemos Token.
• Revenue Distribution
Fifteen percent of all revenue that reaches the DAO is distributed to different DAO vaults, and 85% is distributed back to PLMS stakeholders. Those stakeholders willing to show their long-term commitment by locking their deposits will be rewarded with a linear sliding bonus up to a token weight of 2.0 (at the maximum locking period of 360 days).
Revenue in any form outside of Polemos Tokens is first used to buy back Polemos Tokens from the open market. These Polemos Tokens are then distributed to the individual core pool stakeholders.
• Staking Yield
Staking yield is limited to a 3-year period and comes with a finite and predetermined amount of rewards. These rewards are locked for 360 days inside the single-sided core pool from the time of claiming. Similar to voting power and revenue distribution, the maximum token weight of up to 2.0 (reached by locking for the maximum amount of 360 days) will provide bonuses during yield share calculations.
Emission Rate
Staking yield will begin with 3,790,000 PLMS for the first week, paid out in equal shares per block. It will decrease by 1% every week in relation to the prior week's payout until week 156 is reached and all the allocated yield has been paid out: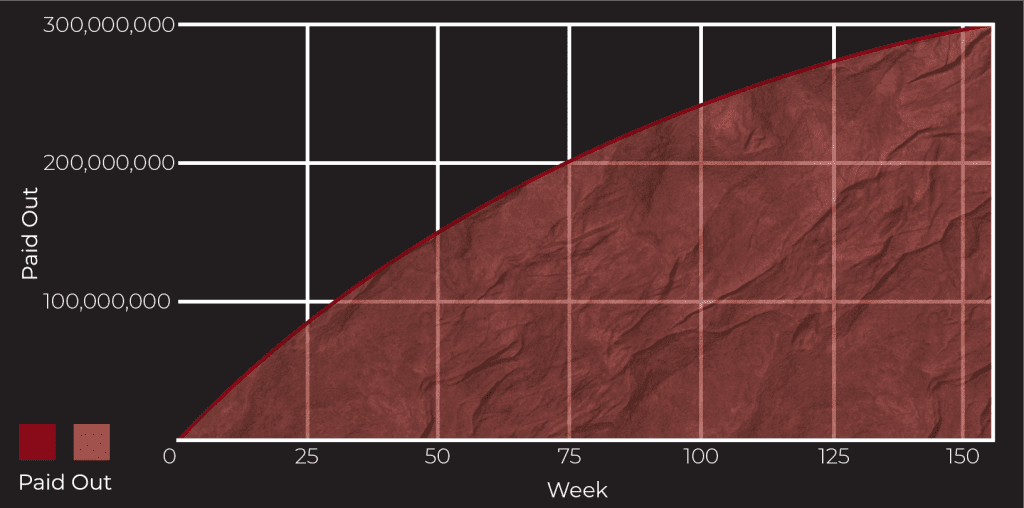 The emission rate leads to a payout of 51.43% in year 1, 30.49% in year 2, and 18.08% in year 3.
NB: Locked rewards (those claimed from staking yield) have a token weight of 2.0 and are fully eligible for governance and revenue distribution. They also compound in regards to farming additional staking yield themselves, as long as staking yield is paid out.
Polemos Token Distribution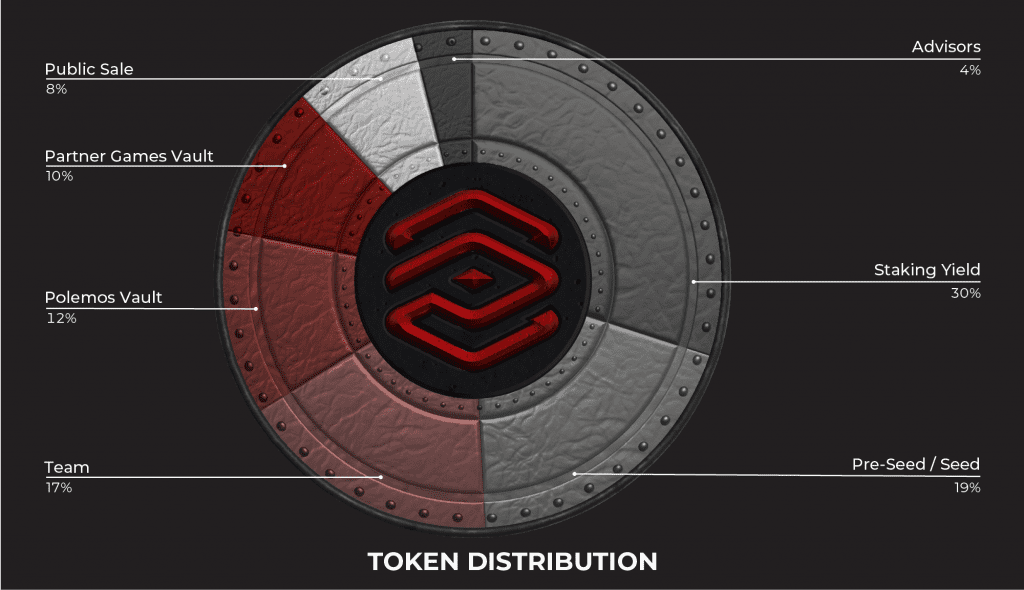 • 10% Partner Games Vault
The Partner Games Vault is designed to incentivize game developers to partner with Polemos by offering additional in-game yield for their games in the form of Polemos Tokens. The exact games the DAO collaborates on will be decided via Archon votes.
This in-game yield will only be paid out to players holding a Polemos member badge (T0 – T5), making it appealing for developers to strike early investment deals with Polemos. It will also attract more players to the Polemos ecosystem because they can receive additional yield by playing the exact same game.
Tokens within the Partner Games Vault are not subject to any locking period. The vault is excluded from receiving Staking Yield but does receive a revenue share from the DAO overall.
• 12% Polemos Vault
The Polemos Vault will be used for any type of vital or beneficial objectives, including asset acquisition, partially under the discretion of the Boule. Any kind of major reallocation of funds from the vault requires a PIP, unless this is somehow detrimental for the DAO due to the Boule having to sign an NDA, or similar.
Tokens within the Polemos Vault are not subject to any locking period. The vault is excluded from receiving Staking Yield but does receive a revenue share from the DAO overall.
• 19% Pre-Seed / Seed Round
Tokens sold in the Pre-Seed or Seed Round will create the necessary runway for Polemos to be fully set up, reach a state of self-sustainability, and then grow and thrive. These tokens come with a locking period of 12 months and unlock daily in a linear manner over an additional 24 months.
Pre-Seed and Seed Round tokens are staked in a separate pool with a token weight of 2.0 and are fully eligible for governance and revenue distribution purposes. They do not receive any staking yield until unlocked and moved into one of the two main core pools.
• 8% Public Sale
Tokens sold via the Public Sale help with decentralization, create a certain amount of runway, and can be leveraged for marketing.
• 30% Staking Yield
Staking Yield supports decentralization and encourages PLMS staking to support token price as well as PLMS/ETH staking to support token price and provide trading pair liquidity.
• 21% Team & Advisors
Team and Advisor Tokens are meant to incentivize and reward efforts. These tokens come with a locking period of 12 months and unlock daily in a linear manner over additional 36 months.
Team and Advisor Tokens are staked in a separate pool with a token weight of 2.0 and are fully eligible for governance and revenue distribution purposes. They do not receive any staking yield until unlocked and moved into one of the two main core pools.
Metaverse Expansion
Metaverse Expansion is the division of Polemos focused on researching, investing, and cultivating new games for the Polemos DAO. In order for Polemos to successfully maintain an edge for its players, Polemos must stay at the forefront of a number of critical items. These include but are not limited to:
Identification of new games coming to market that may fit the Polemos business model;
Detailed due diligence of new games with respect to game design, strategy, and project liquidity;
Investment in new games where the game is identified to be strategic to Polemos; and
Acquisition of foundation assets in new games for Polemos to develop a sufficient asset base for Polemos members to commence gameplay and/or to undertake game testing.
Metaverse expansion efforts will be funded through the Partner Games Vault and the Polemos Vault, and will leverage the highly curated deal flow that Polemos has access to via its network of investors and game developers. By identifying new and up-and-coming games that are of interest to Polemos, the Metaverse Expansion team is able to add new games into its research funnel for investigation and diligence. At a high level, this can be visualized the following way: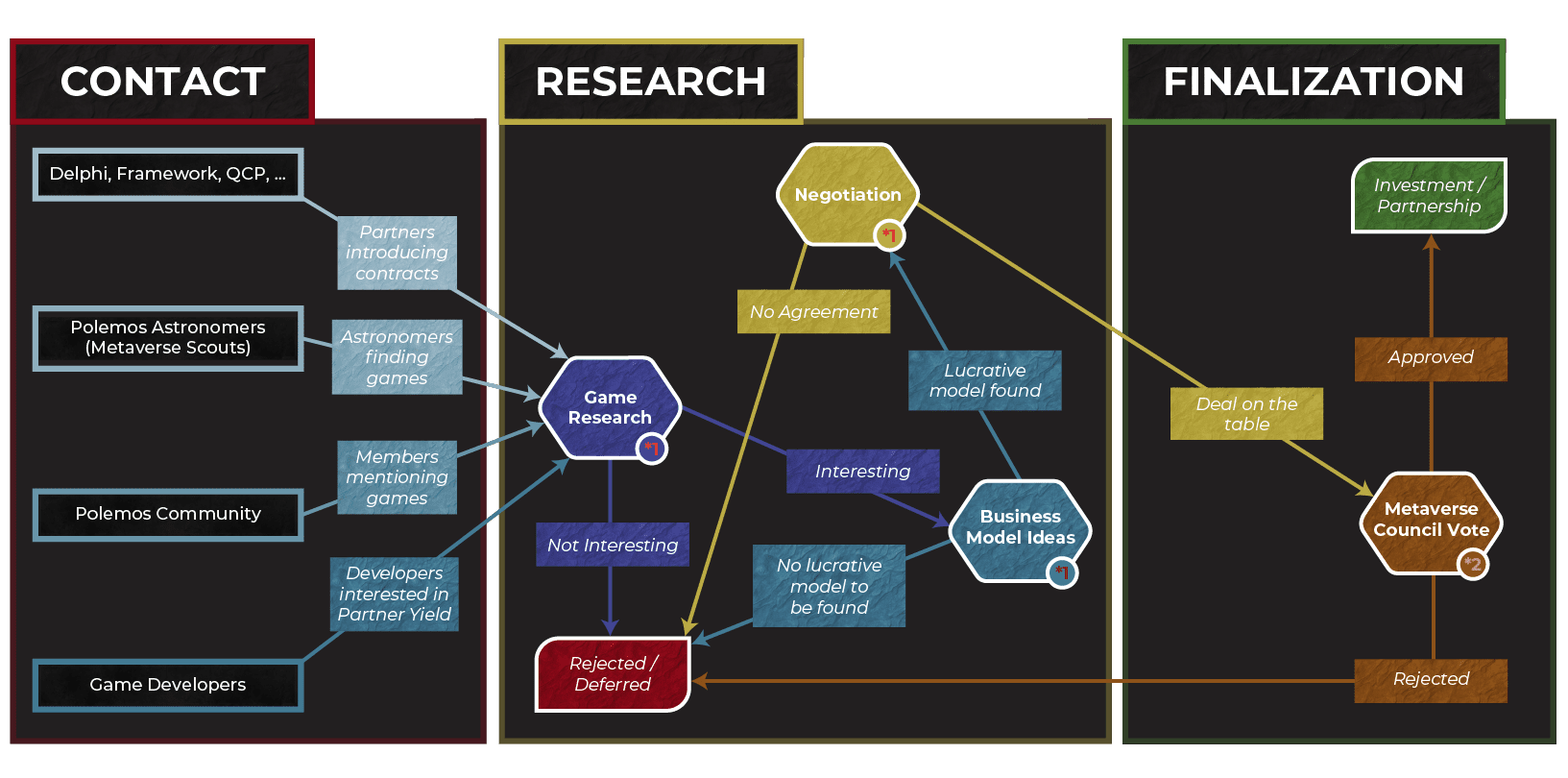 *1 = Executed by the Boule*2 = The Metaverse Council is appointed by the Boule and should ideally consist of both Core Contributors and Advisors to ensure a broad range of skills and experience
The Metaverse Expansion team will adopt certain guidelines regarding how Polemos will approach the research of new games for partnership and investment purposes:
Games likely to offer a vibrant esports scene are of special interest given the large focus on esports within the protocol;
Games that offer the opportunity to get in early will be a particular focus due to their greater potential for value to players and partners, and the greater opportunities they offer for striking deals that include genesis assets as well as esport rights;
Sustainable game and protocol economies will be vital to reduce risk around the investment of certain funds, as well as the costs to set up asset / liquidity pools and fully integrate the game into the ecosystem.
Polemos will at times consider certain games exclusively because of possible marketing benefits or means for community engagement, but the main focus will always be on quality over quantity.
When it comes to the liquidation of assets, Polemos will continue to promote a decentralized approach within the protocol by leaving large-scale decisions in the hands of the Archons. However, the Boule will also have a level of delegated authority so as to ensure the DAO will not miss out on opportunities to capitalize on short-term opportunities that require quick decisions and execution. This will enable some degree of decision-making prior to the Archons' involvement: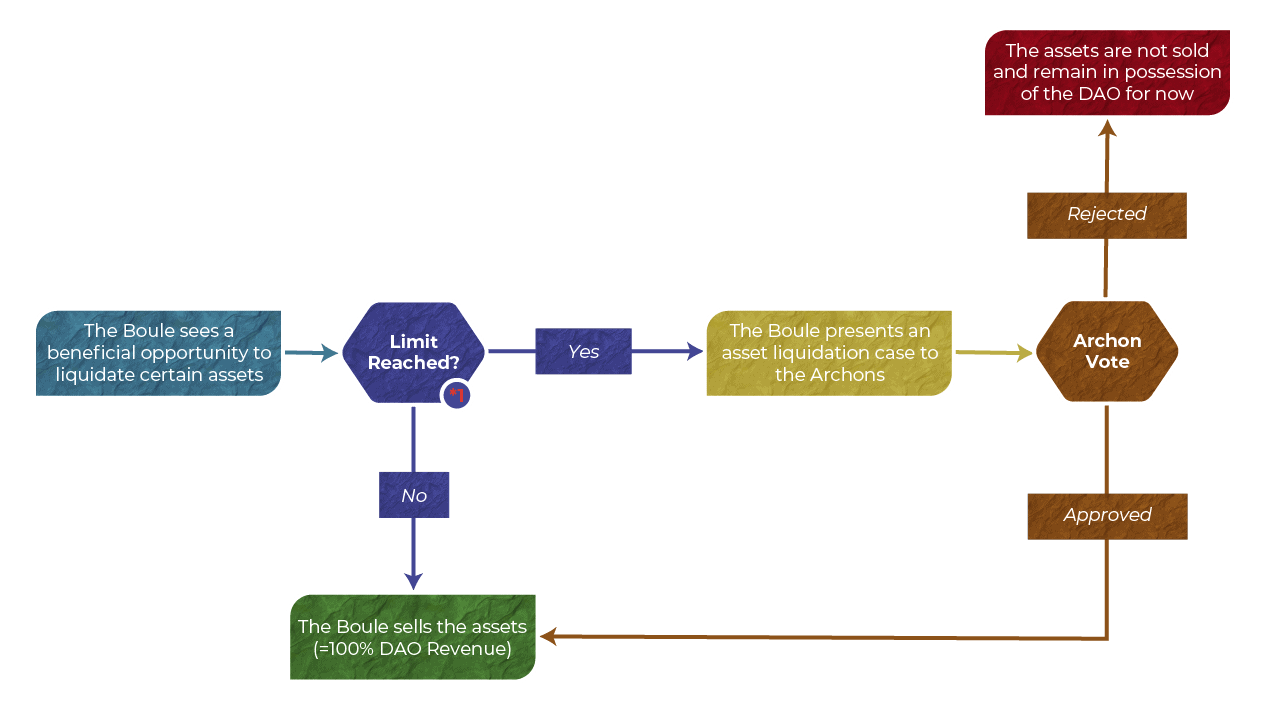 *1 = The Boule can sell assets at its own discretion as long as the monthly sales do not exceed 20% of the DAO's entire portfolio value in that game.
Polemos Universe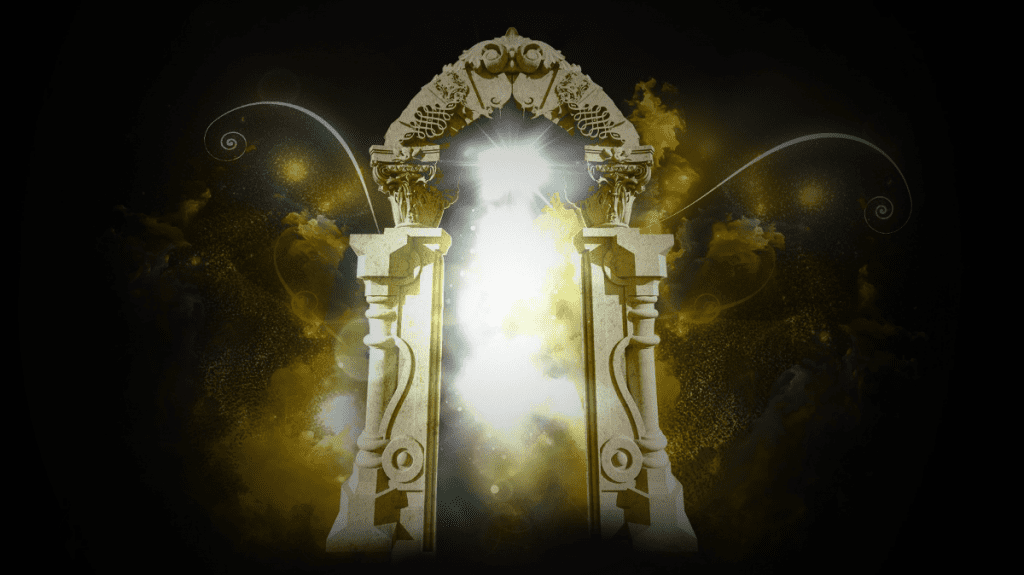 Polemos is designed to provide an entirely unique and vibrant ecosystem for education, Play-To-Own, and entertainment.
That includes the creation of its own fantasy universe, and the lore for it will be shared with the community through regular content updates and a dedicated encyclopedia. Community events, short stories, official avatars, games and much more are all things to look into over time as the DAO continuously builds the foundation for its Play-To-Own and entertainment operations.
This comprehensive universe is another key differentiator that will not only help to attract the attention of people both from within and outside the current crypto space, but continuously offer new and varied opportunities to increase the engagement of all members.
Polemos is meant to become a beacon for Metaverse adoption, esports and player engagement, and this fantasy universe will form an integral part of the DAO's arsenal for success.
Polemos Avatars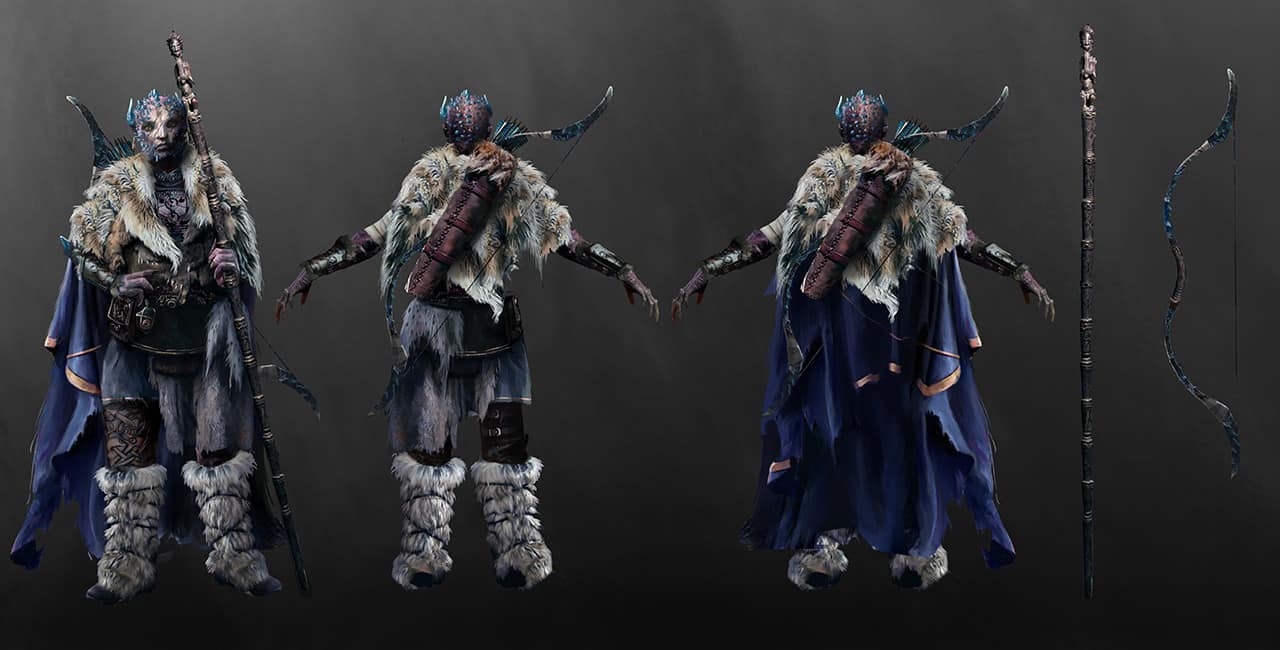 As an integral part of the fantasy Polemos Universe, the DAO will launch its own 3D avatar project based on iconic heroes of the universe.The avatar project will follow a milestone roadmap beginning with an Interactive Story Game, then progressing to the creation of Avatars, then a 3D Mini Game and finally the 1st full-scale Polemos Game. The avatar project will begin with a minting process that will allow participants to acquire their own character(s) based on the available roster of iconic heroes. There will be no limitation to the number of characters a single wallet can mint, and minting characters won't be restricted time-wise either.
Scarcity will be a factor in order to satisfy the desires of collectors but whatever scarcity is introduced into the Avatar project will be of purely cosmetic nature. There will be no pay-to-win elements anywhere.
Polemos Esports Hub
Competitive play is at the forefront of Polemos. The DAO plans on supporting the adoption of esports in the Play-To-Earn space by hosting regular championships, leagues, and more. Tournaments that are open to anyone for participation can be entered either for free or via a buy-in system that requires Polemos Tokens.
A monthly Illuvium Championship in ranked arena play will be the first regular tournament. The tournament will be decided over a series of knock-out rounds to determine the Top 16. At this point, Polemos will add additional entertainment value by providing match breakdowns, video highlights, and live streams with commentary.
NB: The creation of custom tournaments, such as those within a guild or a group of friends, will be available in future versions of the Esports Hub.
Metaverse Championship
The absolute highlight of the Esports Hub over the long term will be the yearly Metaverse Championship. This multi-game spanning tournament will bring even the most competitive players to their knees as they are forced to master a variety of games all at once.
Positions in the tournament will be secured through single-game qualifiers, at which point the competing elite teams will be thrown into a ~5 round spanning tournament. Every round will feature a different game, taxing even the most versatile players on the road to the ultimate glory as Metaverse Champions.
The game roster for the Metaverse Championship will be determined through a voting mechanism based on the voting power of Polemos stakeholders. On top of providing additional value to existing stakeholders, this will encourage members of other communities to buy, stake, and even lock Polemos Token to have their game voted into the final roster.
NB: The Metaverse Championship will also act as a catalyst for any competitive games developed by Polemos in the future, since the likelihood of a Polemos game being voted into the tournament should be very high. In addition to being an immediate marketing boost, this will draw in many players as they will need to master the game if they want a chance of winning the Metaverse Championship.