Polemos game expert Mogglin finally got his hands on a playable beta of grand strategy game Blocklords, and while it's too limited to be much fun at the moment, he says it holds great promise.
The beta of medieval grand strategy game Blocklords feels a lot like Game of Thrones: Conquest … minus the dragons.
Also unlike the GoT game, this one is PC based rather than mobile.
To access the beta, you'll need to own a hero NFT. To get one, you'll either have to get deep into the Blocklords NFT world, buying a banner chest and minting it yourself, or you could purchase a hero ready-made from someone in a secondary marketplace.
In the full game, these hero NFTs will act very much like real people, in that they can breed, age and die. That's going to be interesting.
You'll also need a crypto wallet to play the game. Here is Polemos' complete, easy-to-follow guide to setting one up.
Working through the classes
Blocklords has several different gameplay levels: "farm", "fight", "rule" and "conquest". You start out as a farmer and go from there, working through knights, raiders, lords, ladies and then kings and queens. At the royal level the game has become all about strategy and governance, so I suppose there will be gamers out there who prefer to remain at raider or farmer level, depending on what you are into.
You start by looking over the world map and deciding where you want to start your farm.
(I didn't realize until later, you can zoom out with the mouse wheel and move around by dragging your left mouse, or WASD, to see much more land than was initially visible).
First things first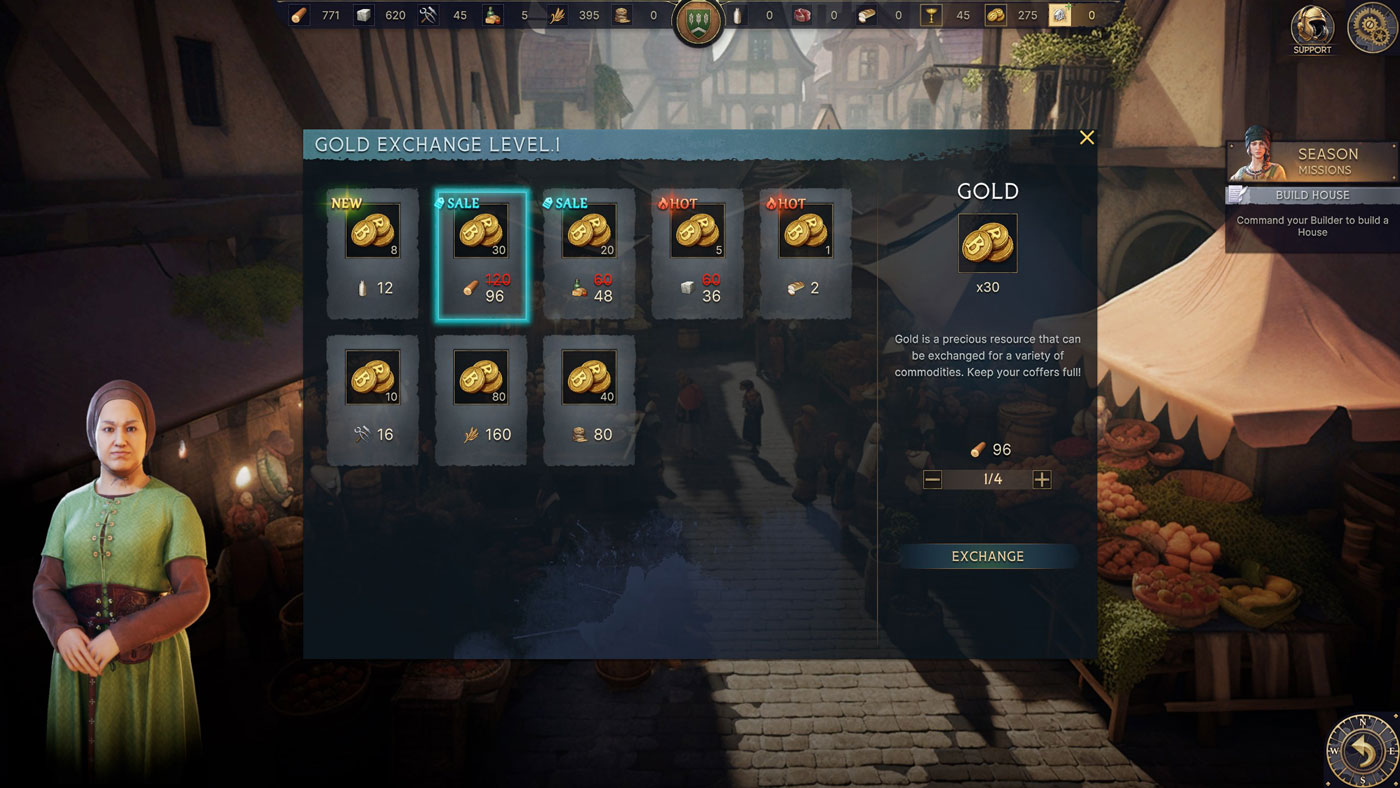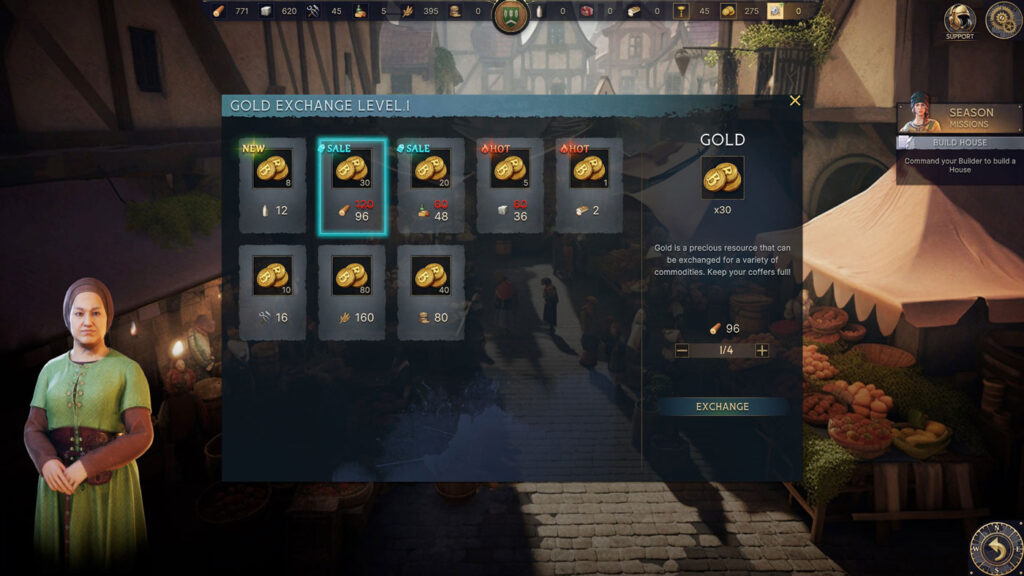 Each land has a different tax rate, which is a big part of the game later. You can move your farm from one region to another for just 100 gold, which isn't much considering the variation in exchange rates for resources. In other words, it seems to pay to be open to moving.
Before you can begin tilling your fields, however, you have to sit through a tutorial. This is essential.
The camera controls are a non-standard setup for these types of games (they actually remind me more of the controls for 3D modelling back when I did it). Changing from the standard is risky for the developer, but in this case I did actually like the non-standard set up more.
The tutorial is necessary because it explains how to get your farm up and running, and how to get your NFT hero into the game.
It's also useful in understanding some of the ways Blocklords is different from the standard farming simulator/RTS games you might have played.
In this build, for example, there is a set path you must take to get your farm up to a certain level. If you stray off this path, you can get stuck, unable to advance, and you'll run out of food. I can see this being tweaked by the developers in future releases.
Easy on the eye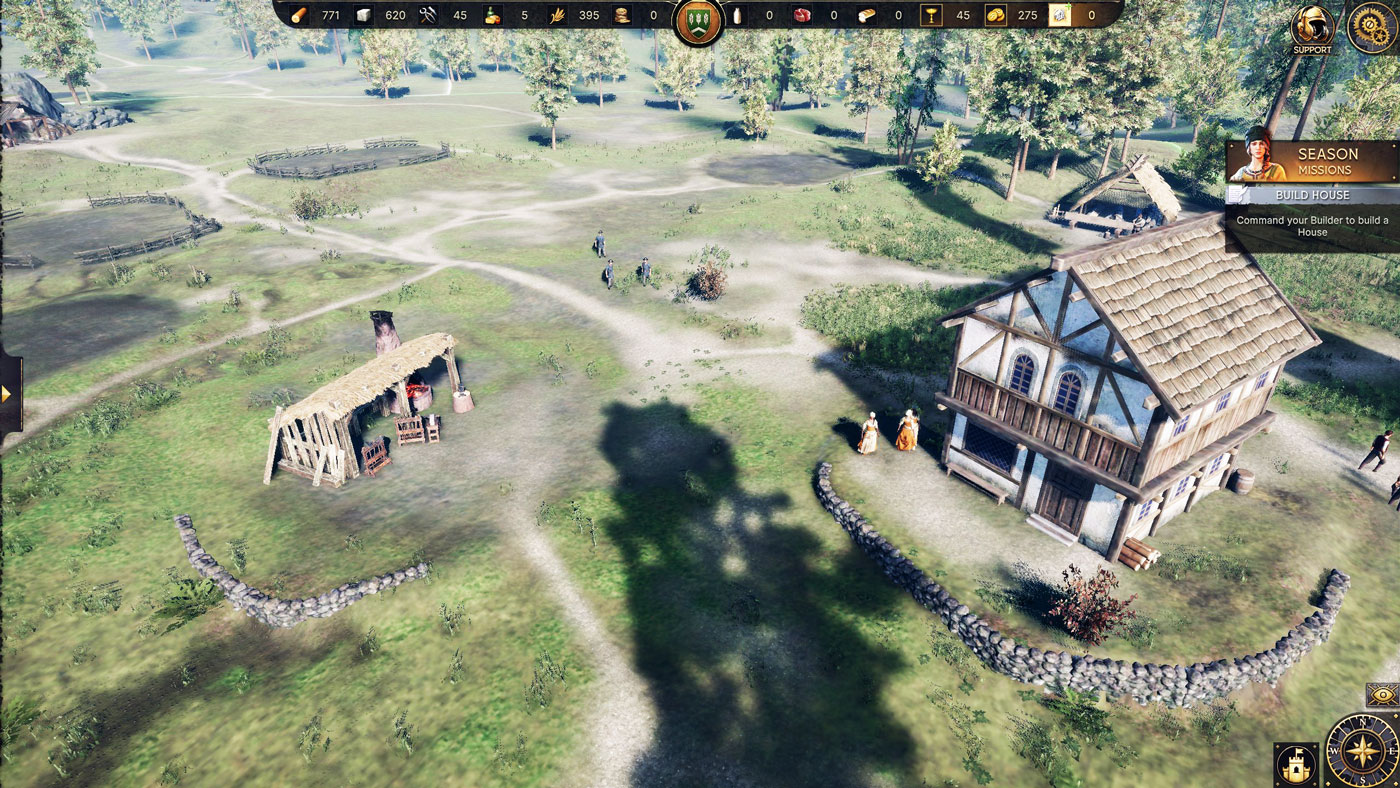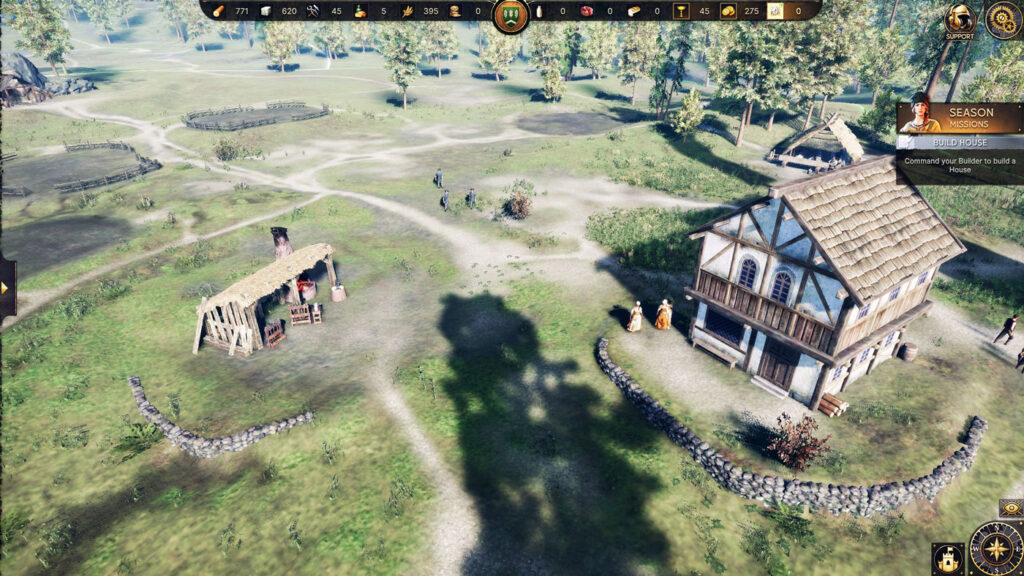 The graphics in Blocklords are of a much higher quality than you would normally see in a farming simulator. I really liked the look of the game. You are able to zoom in to get a more detailed look at the building designs or at the smaller groups of workers, with their idle animations. 
As you get deeper into the game itself, you will have to think carefully about your strategy to get the most out of the time you put in. It isn't possible to come up with strategies in this beta, though, as the tutorial is focused on how to play the game.
One thing that should be made clear is that it is going to cost gold to export your hero back to your wallet, which has to be done in-game. So be sure you can actually get into the game before importing your NFT hero from the website.
There is a growing list of bugs and possible improvements that people would like to see listed in the beta feedback channel of the Blocklords' Discord.
These range from technical issues such as game crashes, to unscrollable menus, to not being able to successfully import the NFT hero into the game. Despite the large number of improvements being suggested – and in a more constructive way than I have seen in most other games – many came with a "thank you" to the team for the beta. Overall, the reaction to the game has been positive.
I'm looking forward to seeing the RTS battles in future builds, but first I'm going to need a fix for my starvation problem. If the developers can be trusted – and from what I've seen, I think they can – this game promises a great deal, with a roadmap that lays out a grand vision.
Note: Details in this article may become outdated fast as some feedback is being implemented quickly into the game.