Auto-battler card game Splinterlands is apparently cleaning house before the public release of its lands expansion, with reductions in connected wallets indicating it is pruning bot accounts.
According to data from web3 platform Dappradar, unique active wallets (UAW) connecting to the game daily have fallen to around 70k, the lowest level since its tracking began in late 2021. At that time over 300k UAW connected daily.
Bots are not explicitly banned, and there are many tutorials online instructing players how to set up automated systems to play the game.
The battler game itself involves finding a competitive match, selecting cards from either free or paid NFT decks, arranging the decks under a "Summoner", and then clicking a button. Gameplay is entirely automatic, and the fighting animations can be skipped.
Check out the Polemos University course for an introduction to the base Splinterlands game. Note you will need to sign in with a wallet to access the course.
With the release of the land expansion, players who have already bought plots in the continent of Praetoria will be able to stake cards against the land and begin producing resources.
Single plots of land are arranged with tracts (100 plots) and regions (1000 plots). There are 150 regions, meaning 150,000 plots of player-owned land in total. The game has reserved some areas of Praetoria that cannot be sold.
(See the main article image above as an example of terrain type artwork. The image below is a map screenshot of a region.)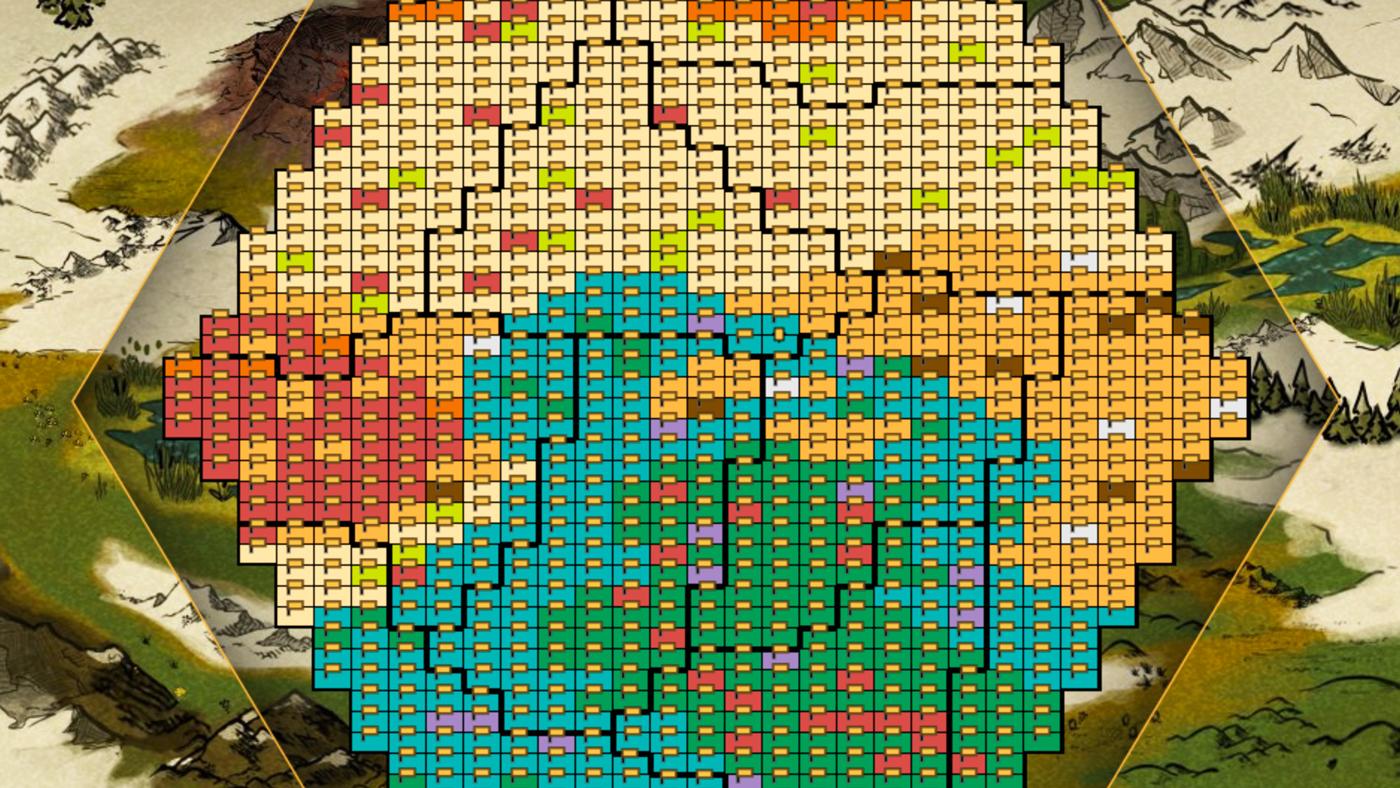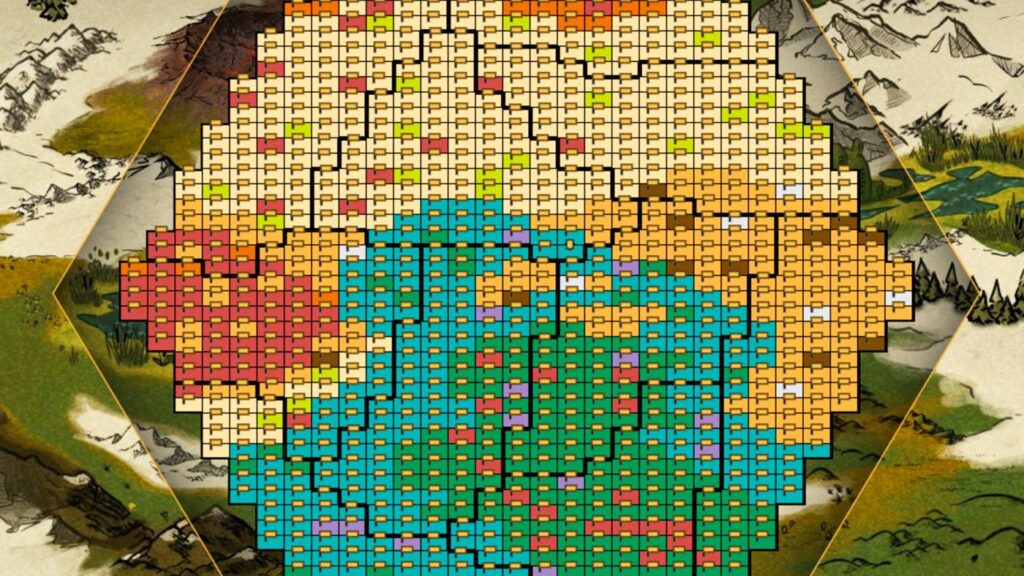 Like the rest of the Splinterlands – and the Illuvium Zero system – the land system is complex and involves surveying, clearing and developing plots. Land comes in different terrain types, with rarity levels correlating to resource productivity.
As well as staking cards to land to develop it, the land must be powered through staking the game's token DEC, and workers (the cards) must be fed with "grain". Grain also costs DEC.
The public release of Phase 1.5 of "The Secret of Praetoria" (the lands functionality) is expected as soon as this week. Splinterlands also has a tower defense game – called Soul Keep – in development.
*Enjoy our reporting? Sign up for the Pharos newsletter and receive an update every week for free.