Gaming is a tough industry, but it's also a big industry with rich rewards. Global revenue estimates vary wildly, but a reliable source (Newzoo) says gaming will be worth $188b in 2023, around double what movies make worldwide.
The big question is how to get a piece of that action.
A look at which games succeed indicates the challenge for new entrants.
This is top 20 PC and console games by monthly active users for a year to August 2023, including western Europe, US, Canada, Japan and South Korea (these are the big and lucrative markets). This data comes from Newzoo. 
Because it's difficult to read and interpret, let me pull out a few key points:
The biggest titles, Fortnite and the Call of Duty games, get around 30m MAU
In the space of a year, the only new entrants on the list were Baldur's Gate 3, Diablo 4 and Hogwarts Legacy (3/20) (I don't count FIFA 23 or COD Warzone 2 as new games)
Of these new entrants, two are sequels and the other based on one of the world's biggest IP franchises
In other words, there are no truly original games in this list
The lesson to draw from the data here is that blockbuster games are incredibly rare and precious birds. They may be more consistent revenue generators than blockbuster movies, but they are also harder to build. Once a studio has one of these, they are not releasing the chokehold. If you are developing an original game not based on existing IP, you cannot reasonably hope to appear on this list.
So what kind of audience numbers could you get?
The above list covers the top 15 new games in the "Adventure" and "Shooter" categories in Newzoo data for the same period (categories we cover with Polemos' RPG and Action YouTube channels). While these games are new to the leaderboard in the period, sequels and existing IP franchises dominate here again. Only Atomic Heart, High On Life and Battlebit Remastered are original or non-franchise games.
Enjoy our reporting? Sign up for the Pharos newsletter and receive an update every week for free.
Each of these three original games follow the same pattern: explosion, three months of popularity, then fade off the chart. The peak monthly audiences were 4.6m (Battlebit), 4.1m (High On Life) and 1.9m (Atomic Heart). I don't have the data about what these games are doing in their post-spike state, but extrapolating from Steam user numbers indicates Battlebit is doing best (perhaps at 10% of its peak, or 460k) while the other two are probably under 100k.
These three games are successful outliers in the mainstream gaming world.
I've run through the numbers in this detail because it may give you a helpful lens through which to view the user numbers you hear in blockchain gaming.
Because blockchain games are inevitably original and not part of a franchise, outstanding performance for a BG would be something in the range of 50-500k MAUs ongoing. Most games will have substantially fewer users than that.
Focus on the marketing/distribution
Last year, close to 11,000 games were released on Steam, the biggest game distribution platform. Over 600 games were released on the Epic game store, the Steam competitor that allows blockchain games (Steam does not).
So yes, competition for audience attention is incredibly fierce, the incumbent franchises are dominant, and the BGs are locked out of the biggest distribution platform.
In this situation, marketing should be at least as important to a developer as building the game in the first place. There is no marketing benefit in having a blockchain integration in your game – actually it's a negative for many gamers – so some of your best features are going to have to be experienced to have an impact.
How on earth are you going to get gamers' attention? How are you going to get them to demo your game?
I don't believe the dream of a few thousand members of a game's community will translate into broad marketing success. There's a massive gap there. Inside the community, people care, are supportive, and will overlook all manner of shortcomings. Outside the community, no one will even hear about the game unless it is extraordinary in some way. And integrating the blockchain does not count as extraordinary.
The bright side
Original games do find success, and every franchise has to start somewhere, with a little spark of something great. Because the benefits of blockchain tech are real – for example, with persistent game assets that are close to real possessions – when the clunky UI (user interface) is gone and the tech is invisible, games that use it will have an advantage.
What the data indicates, however, is that realistic MAU modelling should be modest, and the marketing strategy is crucial.
Blocklords open beta gains traction
As I was publishing the newsletter last week, the open beta version of medieval farming BG Blocklords went live on the Epic Store. Founder and boss David Johansson let me know today he has more than 7000 users already (in this case, a user means someone who has installed and launched the game). It's great to see one of the games on our watchlist making material progress. His aim is to hit 100k installs by the end of the year.
Check out the interview with David here as a podcast, or here as the subject of last week's newsletter.
Update on SBF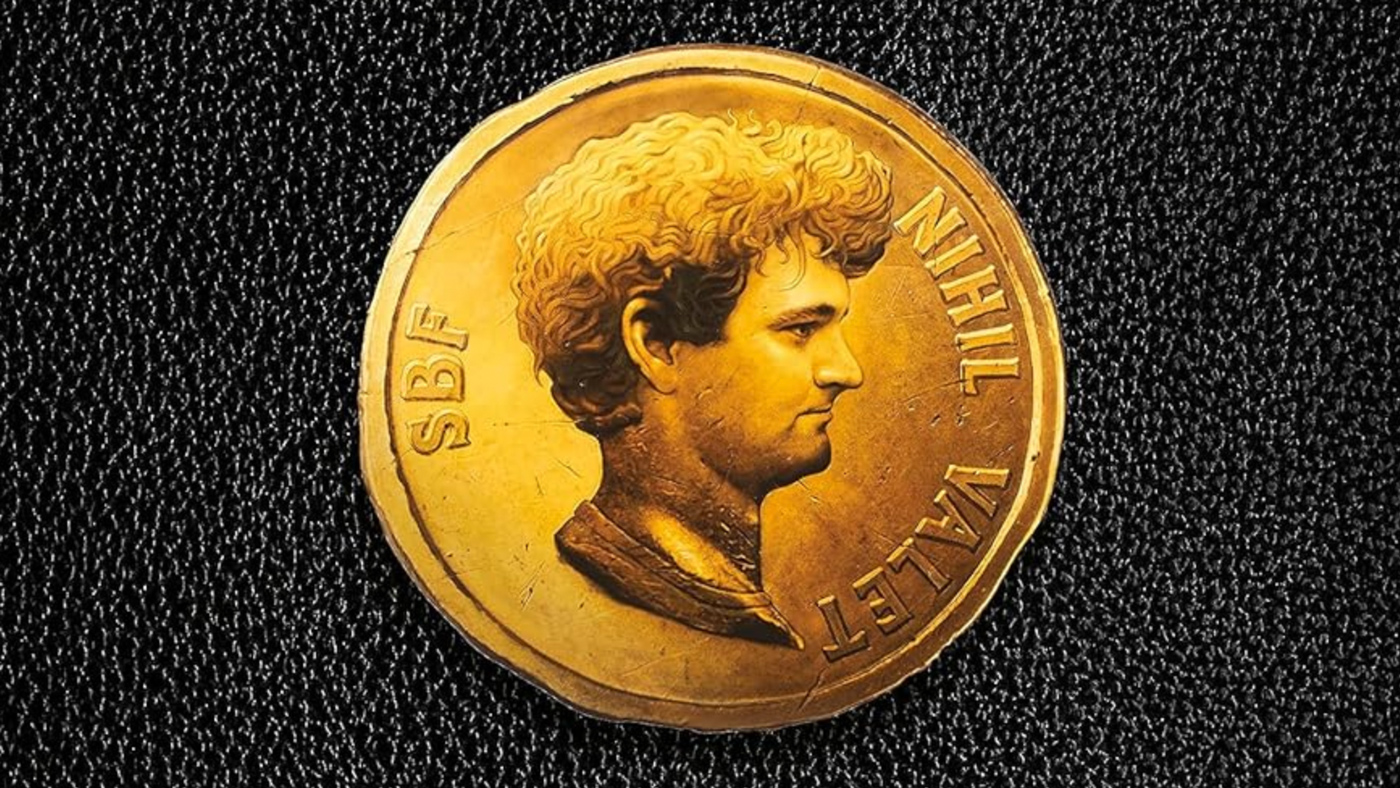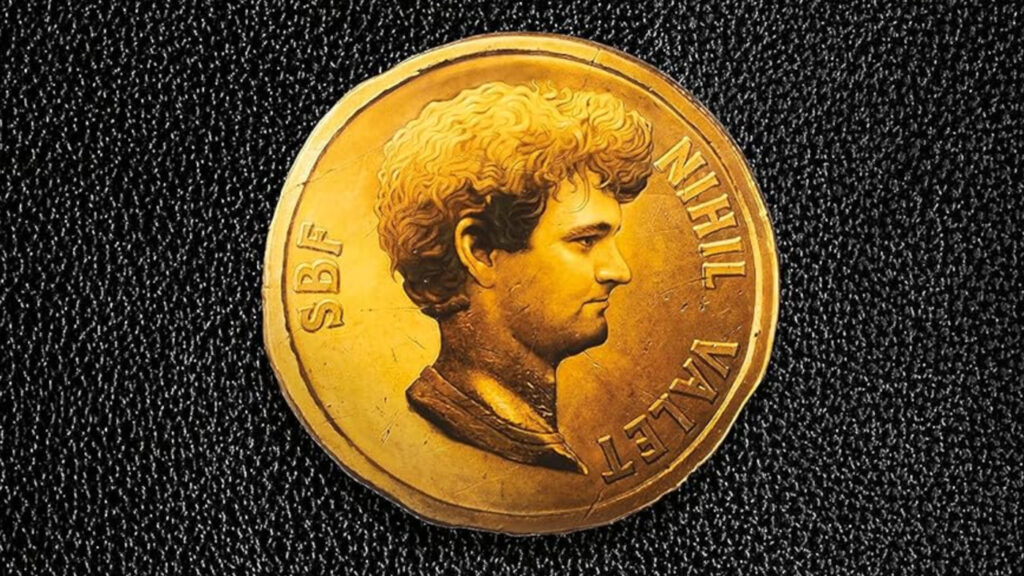 The details of the Sam Bankman-Fried case continue to delight and amaze. This week collapsed crypto exchange FTX's administrators sued SBF's parents in an attempt to get back millions of dollars in gifts from their son. SBF's father, academic Joseph Bankman, is allegedly funding his son's legal defence with the money, and it emerged in an email exchange with his son that he was being paid a $200k salary by FTX. Joseph considered the salary meagre, complaining he had been promised $1m a year. "Gee Sam, I don't know what to say," he wrote in an email, then mentioned he was passing it on to his wife, Barbara Fried, to sort out.
It's not clear whether mum and dad were successful regarding the salary, but they allegedly received $10m in funds and a $16m Bahamas property as gifts.
"Number go up" book
My attention was grabbed by financial journalist Zeke Faux this week in an interview with Laura Shin (Unchained podcast). Faux has just published the book "Number Go Up", detailing a two-year investigation into crypto in general, including a sit-down interview with Sam Bankman-Fried in the Bahamas at the very moment FTX was unravelling.
Faux was refreshingly honest about his lack of expertise in crypto, and I was taken with the four questions he said he always asks crypto founders:
What does your product do?
Can I see it in action?
Can I talk to your users?
Is it being used in the real world somewhere?
I'll keep these questions in mind as I continue my own investigations into BG.
Enjoy our reporting? Sign up for the Pharos newsletter and receive an update every week for free.