Reach the Pinnacle of Gaming in the Blockchain Revolution

Empowering Players with Superior Education and Tools
for Play to Own Gaming

The Next Generation GameFi Platform For All Gamers
Metaverse Adoption | Community Engagement | Esports Dominance
Polemos is a global GameFi platform that is the first decentralized combination of its own asset lending library, Play to Own educational hub, and gaming community for Web2 and Web3 players.

Polemos' mission is to onboard as many people as possible into the Metaverse and provide them with an everlasting range of education and entertainment. With a particular focus on esports, Polemos plans to position itself as the go-to source for GameFi knowledge, yield optimization, and blockchain game strategies.

Polemos is an ancient Greek term meaning 'the divine embodiment or personification of war' and it is that mentality that we want to bring with us into every game we stake our claim in.
Experience the Polemos Forge Beta
A GameFi Platform Built for Everyone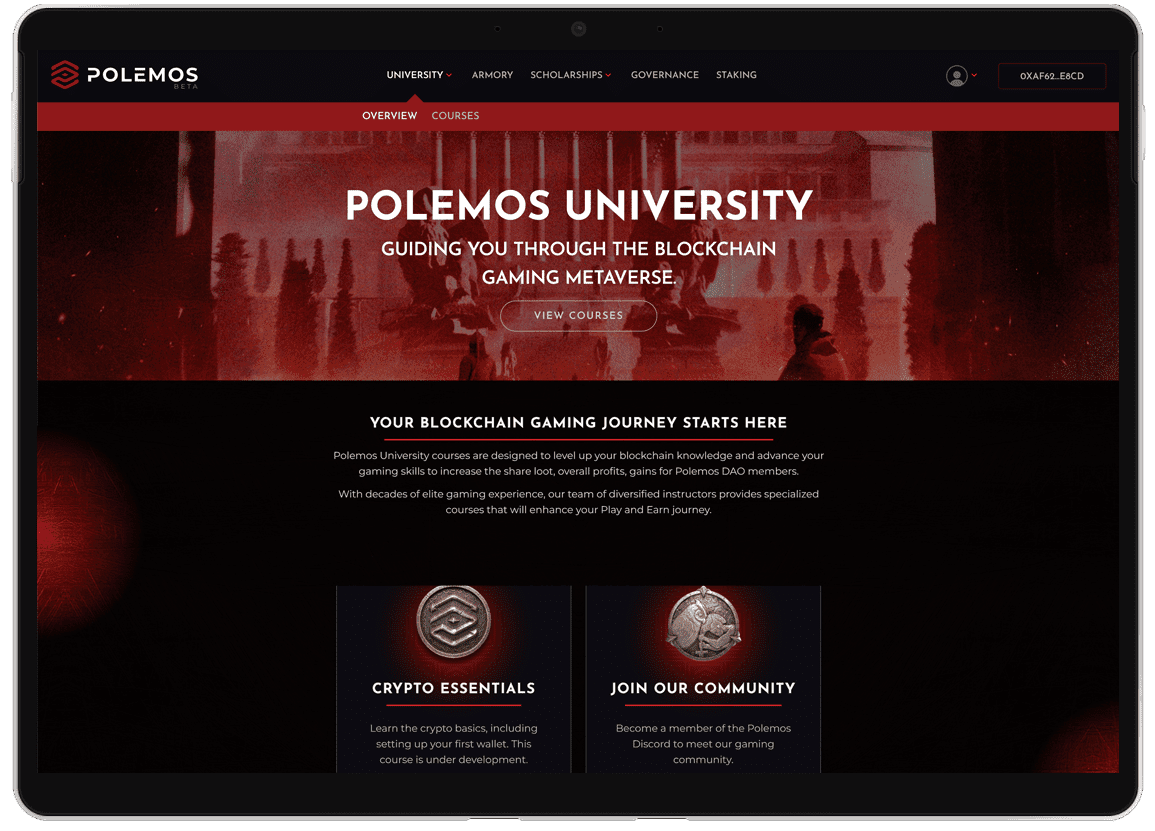 POLEMOS UNIVERSitY
Guiding You Through the Blockchain Gaming Metaverse
Polemos University is a custom developed educational hub focused on guiding members through the blockchain gaming metaverse. Through focused courses, analytical research reports and extensive wikis, Polemos will keep its users safe in the cryptosphere and enhance their Play and Own career.

By ensuring a wide spread of game genres, complexity and depth throughout the entire content, we'll ensure that everyone can find useful knowledge; from crypto novices and yield seeking scholars to casual gamers and highly competitive Esports aspirants.

Polemos Scholarships
Level Up Your GameFi Experience
Polemos' Scholarship Programs are open to anyone interested in Play to Own games. This is an opportunity for you to enjoy some of the top blockchain games without spending money upfront to acquire assets.

If you're looking for an opportunity to jump into blockchain gaming, get in on the action and apply for a Polemos Scholarship today. Become a scholar to learn from the pros, exchange pointers with fellow members, and become a top player! In addition, you will get access to supportive communities across all our platforms.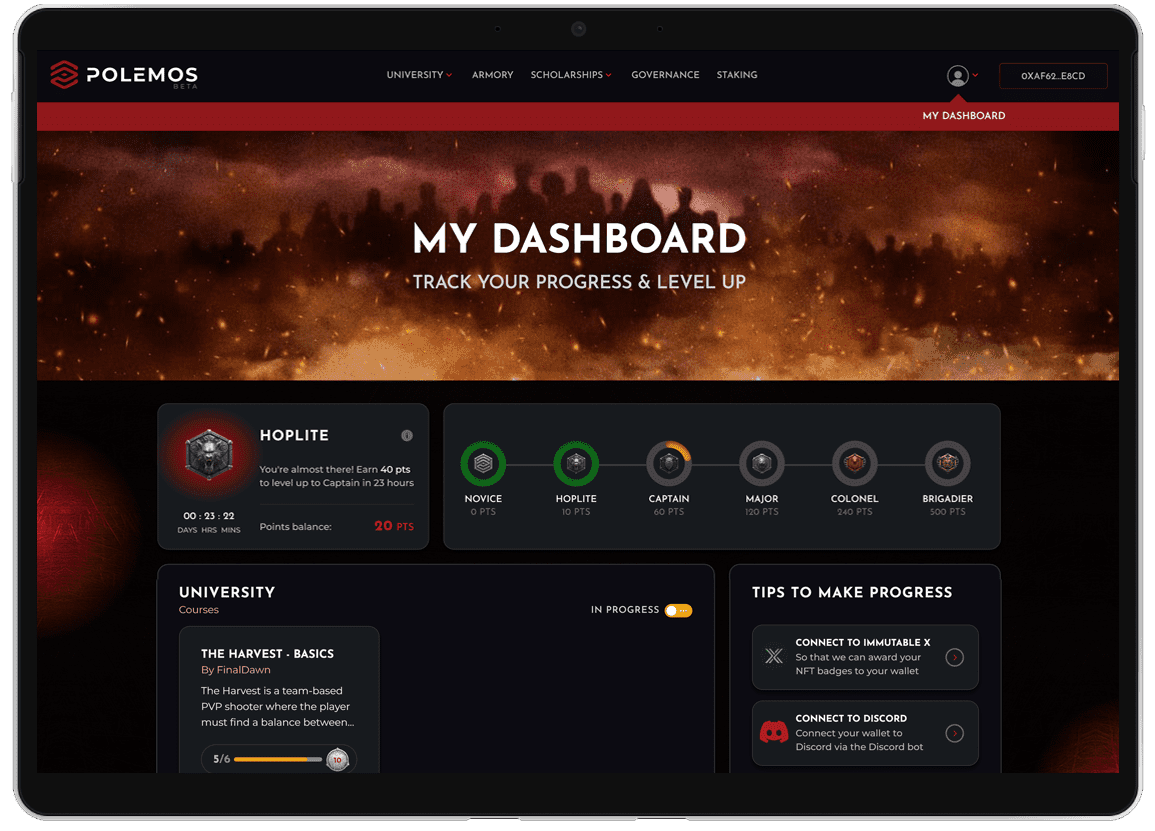 Polemos Player Dashboard
Track Your Progress & Level Up
Our Player Dahboard is levels beyond any other in the GameFi space. Polemos takes an analytical approach to creating courses and providing blockchain game results that allow players to make data-driven decisions on in-game efficiency. Track your Honor Points to level up and gain NFT badges each season. Each level badge unlocks new content and perks in the Polemos ecosystem.

Our product offers our players multiple ways to to use our game analytics in order to find new ways of how to improve their web3 gaming experience.
Our Partner Games in the Metaverse
Uncover Polemos Universe
When the Creator appeared and banished the infinite darkness, the universe came to life. Many details of what followed are now lost in time but while it might have changed throughout the centuries that passed, the Story of Origin survived to this day and continues to tell the tale about the birth of everything and everyone…
Read Polemos Lore
Polemos Admins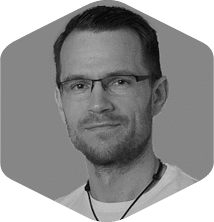 20+ years elite gaming experience
Former VP of Product in gaming with responsibility for up to eighty employees of varying specialties
Former chairman of a semi-professional sports club with several hundred members
Former Illuvium Lead Moderator and two time Council Member
Background as a programmer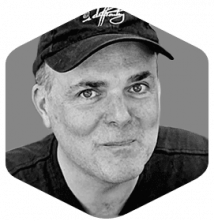 30+ years of data and technology experience
Ran technology for MoneySupermarket.com, Ninemsn (Microsoft and Nine Entertainment), Macquarie Mortgages
Consulting experience at McKinsey and BCG, and as Managing Director of ThoughtWorks
Extensive exposure to leading edge machine learning and technology innovation in gaming, finance and consumer industries

MEET OUR TEAM