From 1978's Space Invaders to Elite in 1984, all the way to Elite Dangerous in 2014 and the current alpha build of Star Citizen, there has always been dog-fighting spaceships battling it out in our computer games.
This holds true for web3 games too. Many big-backed and smaller Indie game studios are continuing the legacy of the vast sci-fi genre.
Here's three that are playable in beta right now, and also happen to be well worth your time:
Star Heroes: An arcade version of Fractured Space
Game stage: Open alpha
Game model: Free to play
Game genre: Multiplayer third-person space shooter designed for esports
Game mode: PvP
Platform: PC
How to access: Gameswift.io launcher download
Star Heroes is a spaceship dog-fighting game focused on PvP. It's being developed by the gaming platform GameSwift. 
The game is designed to get players into a lobby to start a three-, five- or 10-minute match with a points target of 25, 50 or 100.
This team-based game lets you select different types of ships from shooter, support or tank and is meant to be a quick game loop for fun, or played in an esports tournament style.
The gameplay is well made. The flying and steering mechanics are very natural and intuitive. It was the best flying experiences out of all three of these games. 
I could control the ship and fly through tight spaces at fast speeds, which made the experience fun. You feel like a skilled flyer after a tiny learning curve and along with the ability to drift, it was like playing Mario Kart with three-dimensional steering.
The graphics are not top of the line, intricate or detailed, but they are very clean which gives the game a nice finished look.
There are two playable maps out and their design suits a fast-paced PvP battle.
The spaceship models are very well done. The ship's wings and fins react to the changes in motion.
I would like to see the weapons pick-up graphics improved because when you are flying fast past them, they just look like coloured blobs.
The Star Heroes alpha seems to have died off a little, however. To start a game at the moment, you need to create your own lobbies, which are open for anyone to see.
I spent an entire day with a lobby open and no one joined in. I would occasionally check to see if there were any other lobbies, and even asked in their Discord if there was anyone who wanted to play, but there was no response. 
I eventually commandeered my friend and colleague Caveman into a game, and it was fun. Once you know where your favourite weapon spawns are, you're set, as they're always found in the same place. To keep the game interesting, this needs to change, but in terms of the fights, the speed and movement was perfect. 
This doesn't seem like a game I would jump into solo or to grind for any reason – including the chance to earn crypto – but it is perfect for community games or a PvP duel between friends, and I think it will work well for tournaments.
Phantom Galaxies: A space sim/mech shooter mash-up 
It's like: War Tech Fighters
Game stage: Closed Beta
Game model: One time purchase
Game genre: Open-world Space RPG
Game mode: PvE and PvP
Platform: PC
How to access: Need to own an NFT 
Phantom Galaxies is an open-world, mech space-opera action RPG game developed and published by Blowfish Studios.
It combines open-world space simulation with fast-paced mech shooter gameplay and a decent storyline.
In the game, players enlist in the elite ranger squadron and pilot a mechanized starfighter to defend against the incursions of the Sha'Har, a civilization intent on extinguishing humankind.
The beta has had four episodes of storyline added since it became available at the beginning of 2022. This game, unlike the others on this short list, has a human that you can control when docked, allowing you to  interact with other NPCs to progress the storyline. The onboarding is good as the tutorial is both fast and fun.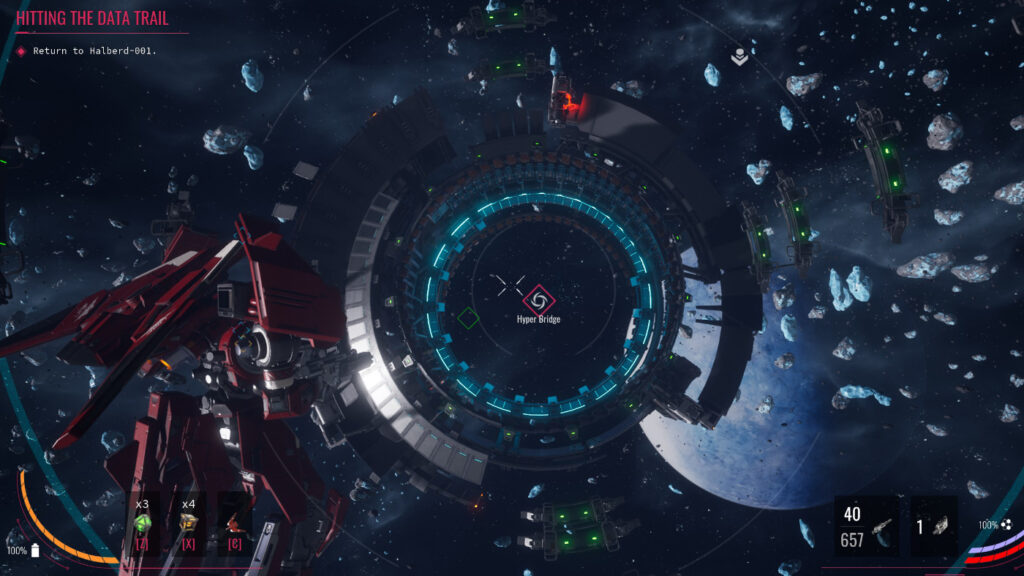 The graphics are also good. There are high-quality, detailed character models, even for the NPCs that are standing in the corridors chatting.
The level of detail in assets as simple as a computer chair is impressive for a beta, but given the many games produced by this studio, it's not surprising. The mechs remind me of Pacific Rim when they are standing in the space station, but out in space, it's clear there's a strong Transformers influence. 
I can't decide if the menu system is either nowhere near finished or a pleasantly simple design. It works and it's not off-putting, but it doesn't quite fit into the game. The in-game map needs a huge upgrade to fit as it's the same quality as the menu, when it should really match the game graphics.
Phantom's gameplay works well. Switching between spaceship and mech in the dogfights makes it that much more interesting, and there's side quests running alongside the main storyline. There are well-constructed mini-games built into the missions and card games available to play in some of the space stations.
There is a ground mech combat but I'm still working my way through the second episode hoping to get to try it soon. From the videos I have seen, it looks promising.
Overall, this game is a strong contender. It's not trying to compete with the complexity of other space games such as Eve Online or Star Citizen but by producing a fun, well made game, it is something much more than just a shooter.
Haunted Space: Like Everspace 2, but with a little horror
Game stage: Closed beta
Game model: One-time purchase web2 single player, and NFT entry for the multiplayer
Game genre: Horror RPG space shooter
Game mode: PvE + PvP
Platform: PC
This game took me by surprise. It was recommended by my colleague Caveman, but I was not expecting something with such a compelling story.
Haunted Space is a single-player game that combines exploration and combat mechanics, with a realistic graphic experience. It's being developed by the Italian Games Factory, which has been working on it for the last four years. It will be released on platforms including Steam (PC), PlayStation 5, Xbox Series X and S.
The Haunted Space multiplayer is a separate game from the single-player version. It's a web3 game and an alpha is due out in Q3 2024.  
This game will offer players deep-space flight battles and competitive game modes, such as open-world, deathmatch, and free-for-all. Players will be able to choose between five different character archetypes, each piloting a special spaceship with unique capabilities.
Building the web3 multiplayer using a standard web2 single-player that can generate its own return from traditional platforms doesn't seem like a bad idea. It means the game can pull in a user base from web2 and re-use the developed game to create the web3 one.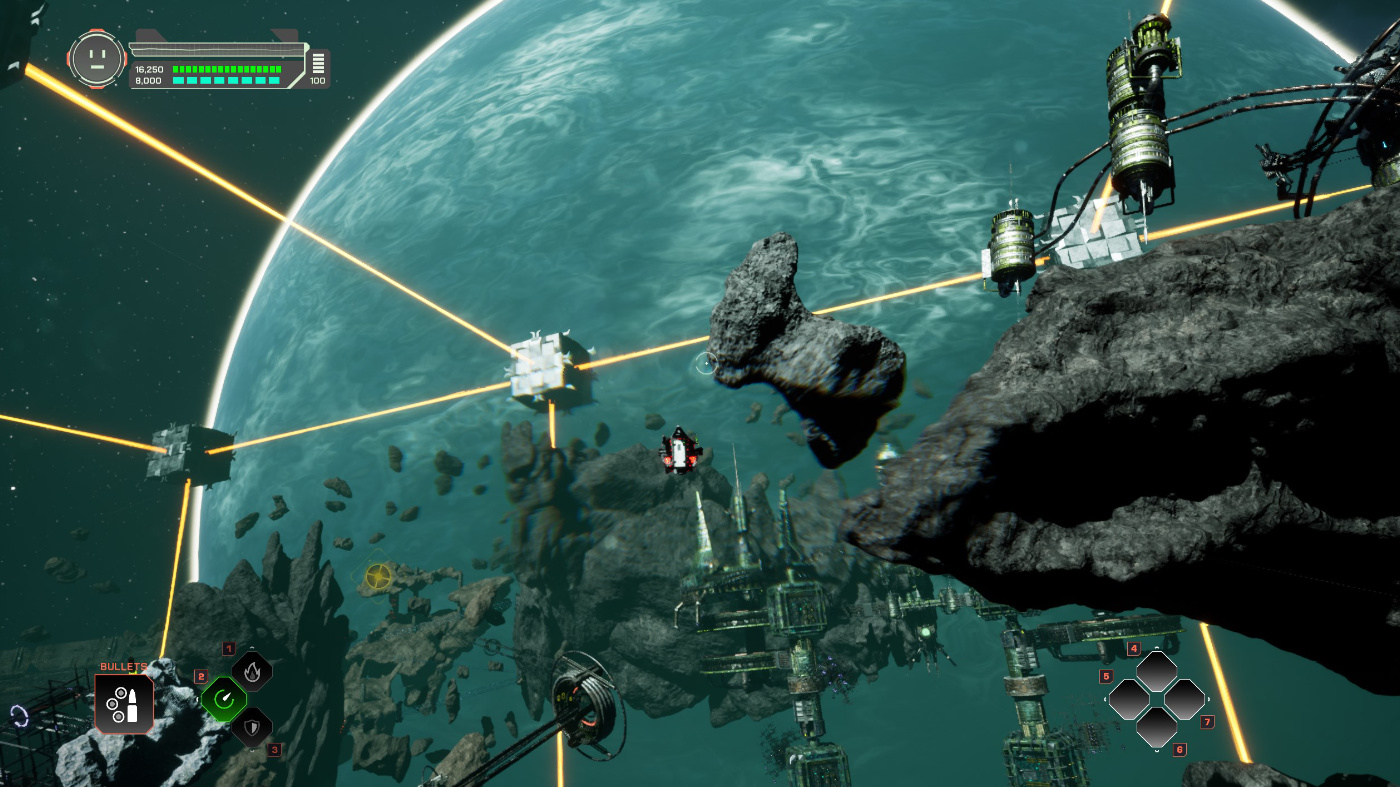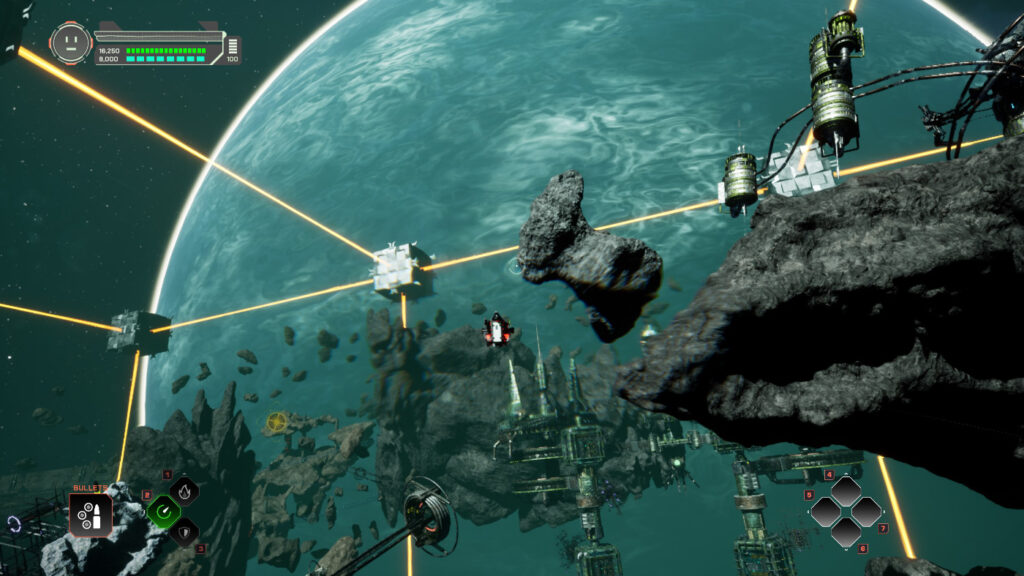 As for the single-player version I tested, I really enjoyed it. I got lost in the story and progression, and the time flew by.
The gameplay had various styles of missions and that made it feel action-packed. It's the only game of the three that has good enough audio to comment on. The soundtracks for the fight scenes really get you pumped up and add increasing intensity when you use your "stress drive" to fly fast.
At certain points, when for example you're going through quite dead areas of space, a sudden screech or rumble gives the feel of a horror game.
The graphics are high-quality. Staring out into space, taking in the views and seeing the massive titans for the first time was exciting.
This was the only beta I ran into problems with. Using the hyper-jump gate to continue the main story mission just kept crashing the game so I was unable to continue.
I will be trying to find a way though with changes to settings, or the next update to play this more, but I have hit a wall for now.
Roll on 2024
I wasn't expecting these review games to take very long, to be honest.
I thought I would be able to skim over these betas, but the games were full of content and so well-finished compared to a lot of the other web3 games I have been testing.
This suggests studios have made huge progress over the last few years and makes me confident we'll see heaps of great web3 games release in 2024. 
*Enjoy our reporting? Sign up for the Pharos newsletter and receive an update every week for free.