The first playable build of free-to-play blockchain game Ember Sword will open this month.
The social sandbox MMORPG will hold its first playtest of the alpha on April 18 and 19 and to be eligible, players need to register here and set up a verified account.
The playtests will be 30 minutes long and access is on a first-come, first-served basis.
Test players will get access to five main quests in the forested region of Solarwood, allowing them to try out PvE combat, resource collection, crafting and PvP. Solarwood is one of four areas on the dystopian moon of Thanabus, the world in which the game is set.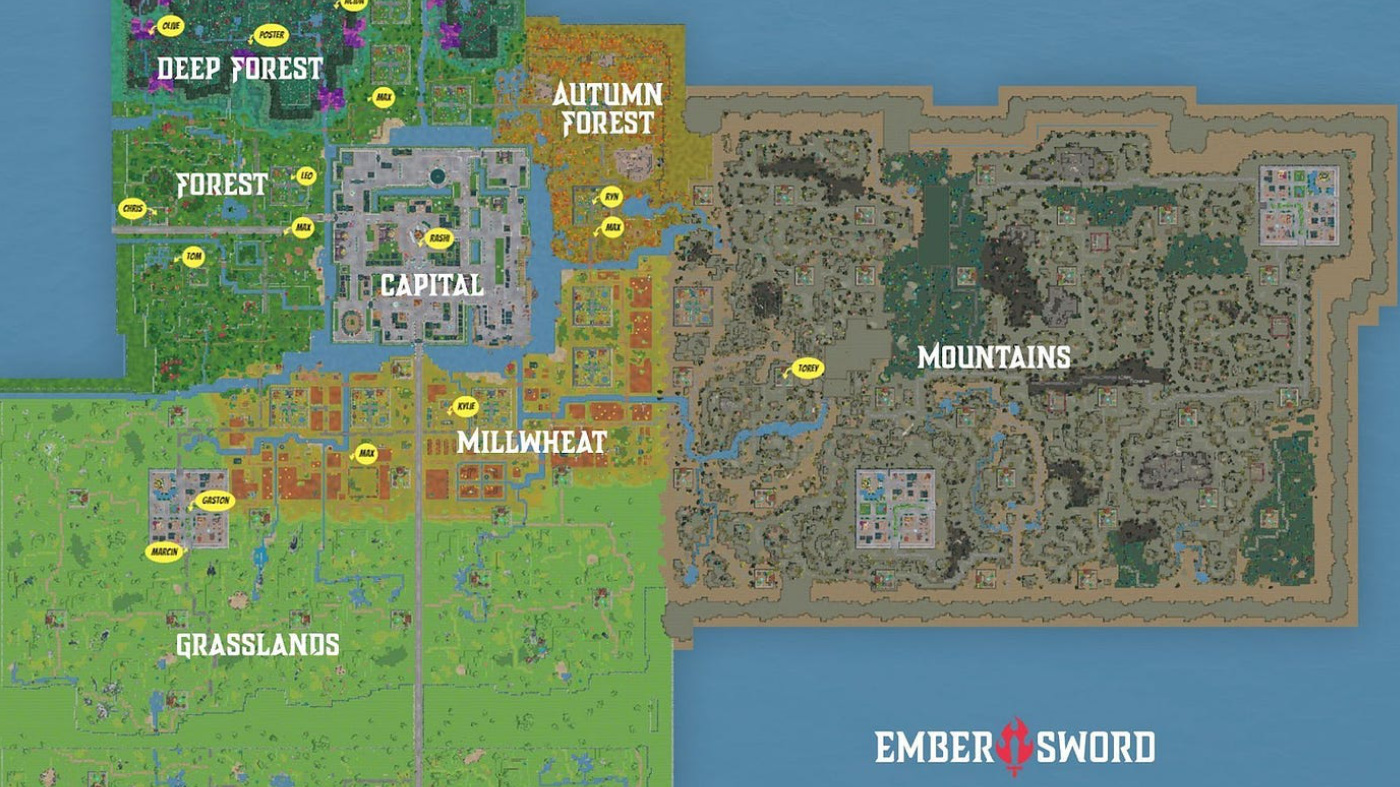 The Ember Sword map for the playtest.
In Ember Sword, players can choose to create characters in Solarwood or one of the other three regions of Thanabus. Players can work alone or as part of a guild in the quests to hunt out NFTs, which can then be sold in-game or on a secondary marketplace. 
Players can generate passive revenue by owning land, but must fight monsters and other guilds to defend their patch.
Players can also create works of art, for example skins and wearables, and can earn off the sale of these items if other players decide the works are good enough. 
The game is being developed by Brightstar Studios on the Ethereum blockchain. Founder Mark Laursen is a former Counter-Strike pro-player and MMORPG world champion.
*Enjoy our reporting? Sign up for the Pharos newsletter and receive an update every week for free.