Involvements
Ω Integrated Asset Pool  |  θ Partner Games Yield
MINI-ARCADE
Fancy Games DAO is focused on bringing some of the most popular and addictive games of the past and present to a Play To Earn format. Beginning with Fancy Birds, you'll be able to compete and earn FNC in a variety of ways, which can be used in all future Fancy Games offerings. Genesis birds can be bred to expand the user base through methodical growth, with an overall intelligent approach to governance and utility.
Polemos Involvement
Polemos seized the opportunity to invest in the seed round as one of the leading guilds alongside Merit Circle and YGG. 250 Polemos-branded birds will pass along their bloodline and traits as they are bred, creating a steady growth of scholarship opportunities in style. With a vested interest in future integrations, Polemos will leave its mark, literally, in the Fancy-verse.
MOBA
Fight for GCOIN and ETH. The cross-chain cross-IP PVP title offers weekly tournaments, loot boxes and dynamic gameplay as players compete for their share of the ultimate prize. You will be able to bring classic NFTs like CyberKongz or Animetas into battle with their own special traits, or use Genesis Fighters and train the next generation in this compelling arena battler.
Polemos Involvement
Comfy Ventures DAO and Polemos have teamed up to jump into the arena with over 400+ Genesis Fighters and Weapons. Offering opportunities to esports gamers and beginners alike, you'll have access to a vast assortment of assets to take your game to the next level. If hardcore pvp is your thing, get Comfy and fight for loot and bragging rights!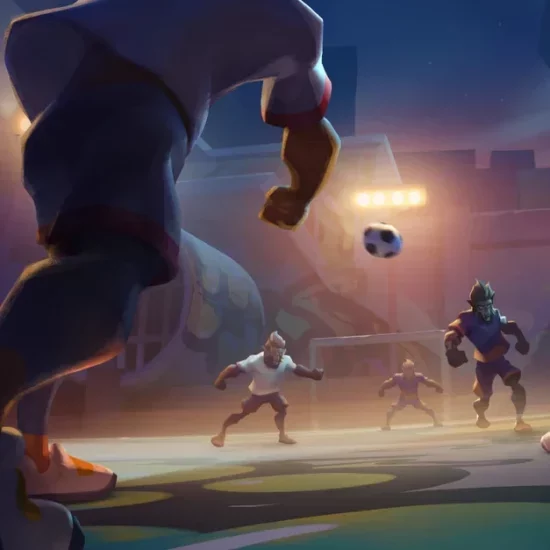 TACTICAL TURN BASED ARCADE
Bringing a popular sports game into the Play to Earn space in style, MonkeyLeague is breaking onto the scene as one of the most promising Solana blockchain offerings.
This tactical turn based soccer game offers in-depth features that will provide action-packed gameplay that is lacking in the blockchain gaming space.
Polemos Involvement
Polemos wasn't monkeying around when investing in the seed round, garnering nearly 1000 monkeys to be used by soccer enthusiasts. MonkeyLeague offers a player base and game type that caters to upper echelon esports and regular tournaments. With Polemos able to construct over 200 complete teams, we're sure to see some legends emerge.
Upcoming Involvements
Ω Integrated Asset Pool  |  θ Partner Games Yield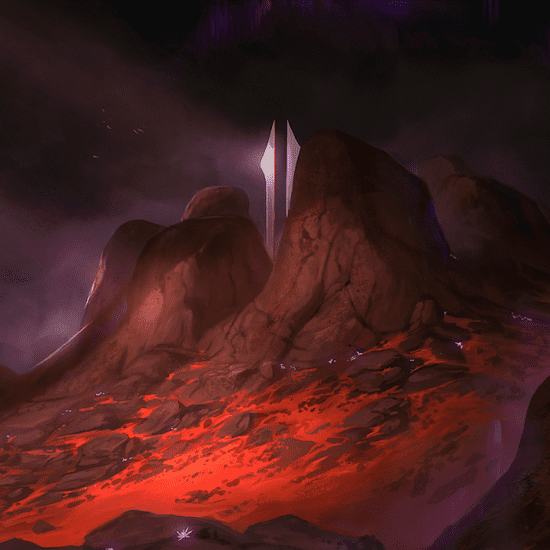 AUTOBATTLER & OPEN-WORLD RPG
The vast team behind Illuvium is creating a true AAA title to bring the highest quality and robust gameplay to blockchain gaming. Multiple titles will eventually be released in the Illuvium ecosystem, including the upcoming main game Illuvium, as well as an additional mini-game named Illuvium: Zero. Look for polished content as you battle in multiple arena modes, quest to find Illuvials or hone your crafting mastery.
Ω (COMING SOON)
Polemos Involvement
Polemos is all in on Illuvium. Having multiple council members and community leaders, Polemos will have vast insights and deep relationships to guide our PC-ready Asian Logic workforce, general membership and esports champions to heightened success through curated teams that optimize strategy and efficiency. Polemos and Illuvium will put GameFi in the face of major traditional gaming.
Ω
What is an Integrated Asset Pool?
Games that have integrated asset pools will allow anyone the option to stake their idle assets with Polemos and claim yield generated by others using said assets.
Θ
What is Partner Games Yield?
Partner Games Yield is an additional in-game yield in the form of Polemos Tokens that are exclusive to our ecosystem, which will be paid out to players holding a Polemos member badge. 
Sign Up for The Polemos Newsletter
Sign up for early access and news.