Gordon Ramsay's Hell's Kitchen opened in The Sandbox this week, one of a parade of brands getting a marketing leg-up from the metaverse by building a game within its walls. 
The Hell's Kitchen game – or "event" as it's known in The Sandbox – revolves around a series of 19 quests and is only playable until April 11.
This virtual reincarnation of the celebrity chef's reality restaurant show is free to play, but you need to connect to a crypto wallet.
None of the 19 quests in the game test your cooking prowess, and the only quest that actually felt like a game was based around parkour, a physical art not often seen in kitchens. 
The other quests, which included tasks such as helping the delivery guy find some escaped chickens, seemed more like jobs, or a means to an end. 
The parkour quest was actually challenging and entertaining. It was also a little infuriating.
The point of the quest is to use parkour's lyrical jump moves to get to the top of Hell's map.
I fell – often – due to my own incompetence, but also because of server lag and because I ended up at a few places where I got caught on nothing.
The Sandbox, like Minecraft, lets players build a map on their own plot of land and create an experience for other players.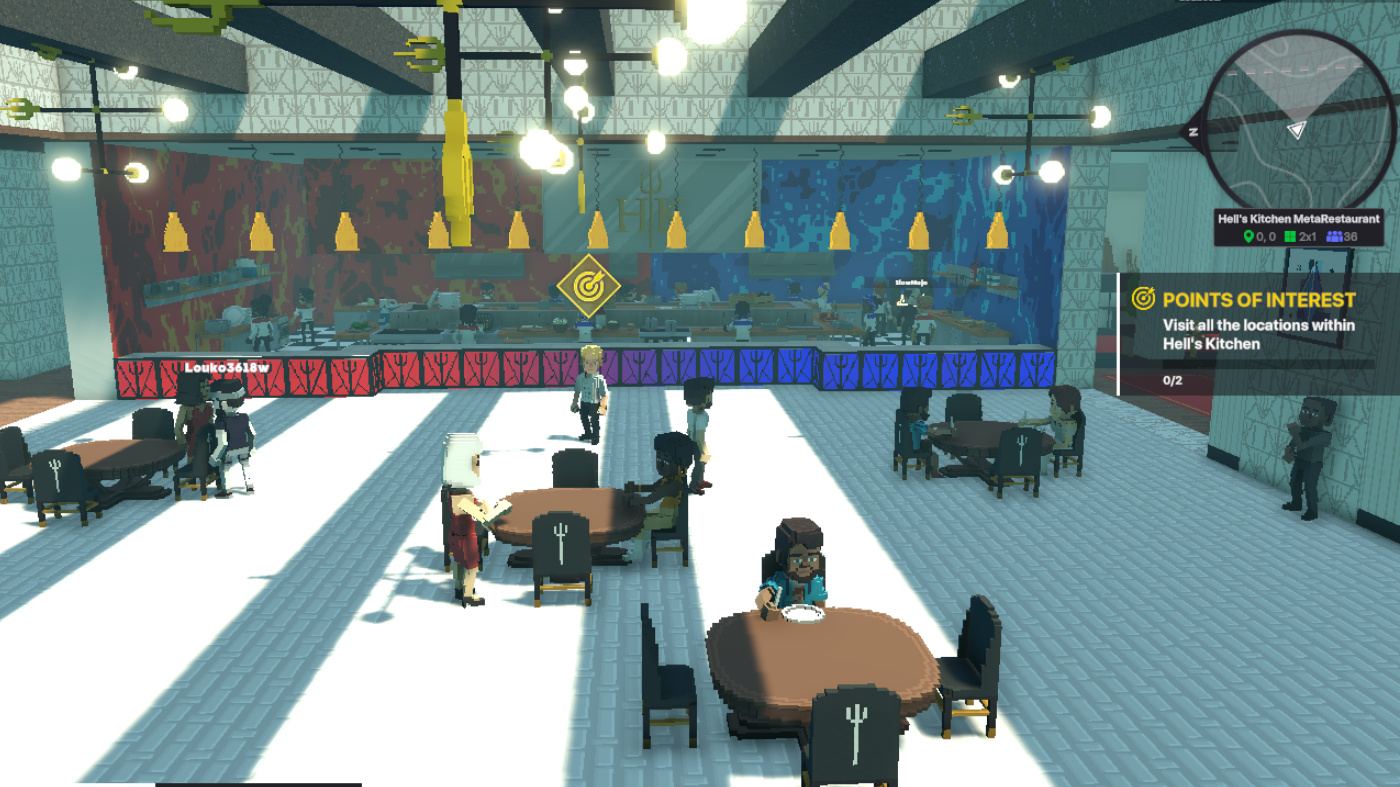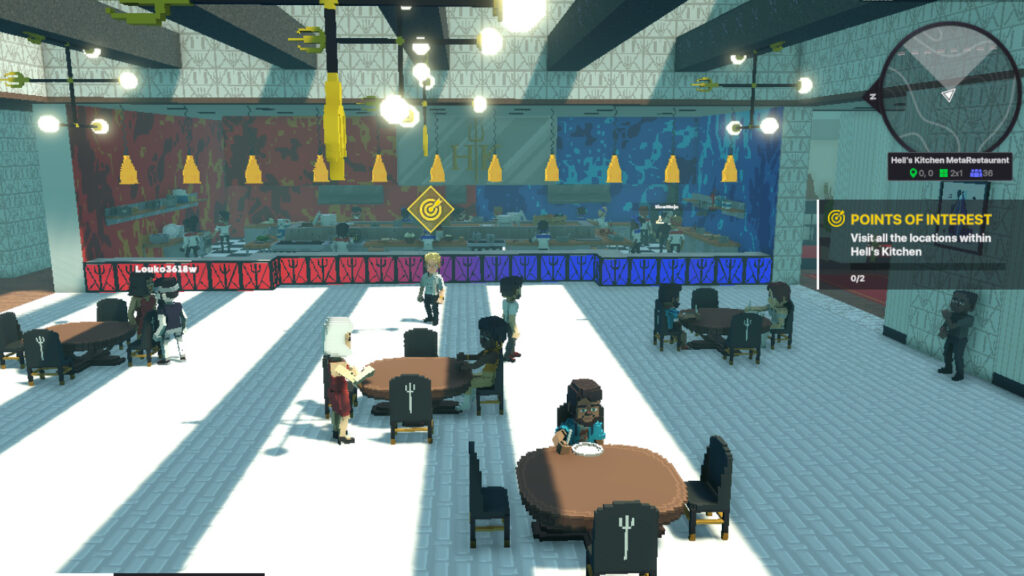 Hell's Kitchen sits on land owned by UK television network ITV. Players move about the map discovering points of interest, and finding and collecting things like the lost chickens mentioned above or a chef's lucky spatula that's gone missing. Players also help Ramsay's waiters with quests like finding the diner who didn't pay his bill. 
Funnily enough, there's no quest that requires you to lay into a kitchen staffer with a full noise barrage of your most dehumanising insults.
What's so hellish about a kitchen that's missing the sweary shtick Ramsay is famous for?
If you complete all 19 quests, you get a Hell's Kitchen mystery box. The prize pool is 50,000 SAND (the in-game token, equivalent to $32k) and 20 Hell's Kitchen avatars.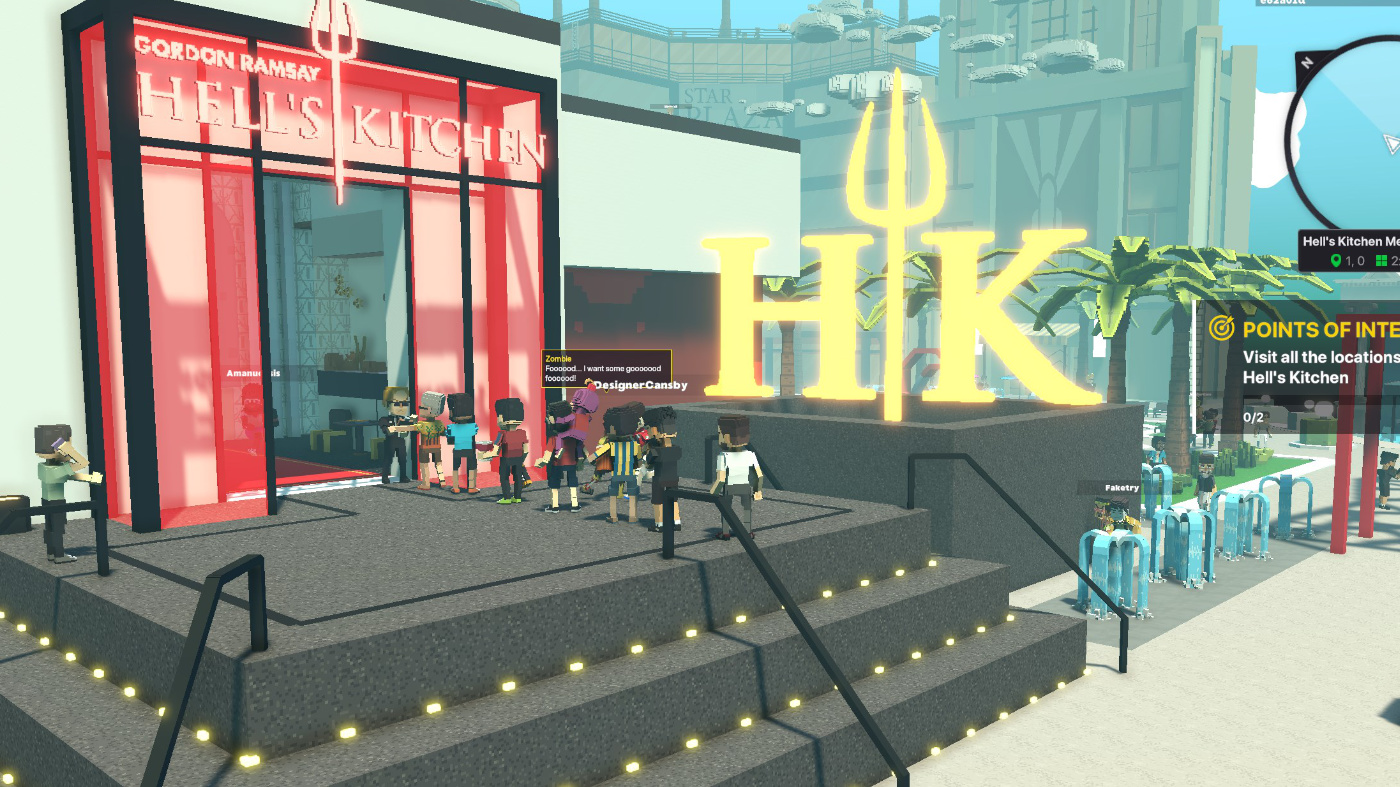 So even if you don't find Hell's Kitchen the best game to play, if you spend time working on all 19 quests, you can earn something for your time with a mystery box prize. You can claim the box a few weeks after the event ends.
Hell's was by no means the worst experience I have seen on The Sandbox and the event did its job of getting people to interact and engage with this piece of Hell's Kitchen marketing.
But I wouldn't want to spend time playing the game if there was no reward at the end, or a chance of getting my hands on something rare, like a Hell's avatar. Not for the ability to on-sell it, as those who are anti-NFT often say about games like these, but as a collectible to show off years later when no one else can get it.
*Enjoy our reporting? Sign up for the Pharos newsletter and receive an update every week for free.