Less than a month after the launch of its beta build, top-down hero shooter The Machines Arena's (TMA) has a new game mode out.
Detonation mode is a high-stakes challenge seen in web2 games like Counter Strike (CS) and Call of Duty (COD).
The objective of the attackers in this mode is to grab a fuse and plant it in two designated sites on the map, defending it until it detonates. The defenders must use their skills and strategy to prevent the attackers from planting the fuse and defuse it if necessary.
This game style is different to the original payload game mode of TMA when its beta was released on March 30.
*Enjoy our reporting? Sign up for the Pharos newsletter and receive an update every week for free
Developers at Directive Studios, the company building TMA, had to make a completely new map to accommodate the new mode (see lead image above).
The new map, Detonation Factory, has multiple spawn points spread across it, which alone will bring about big changes to the way TMA is played.
The bomb or fuse is placed in the middle of the map and this is one of a few ways TMA's detonation mode differs from what was rolled out in CS and COD. A key difference in strategy is that in TMA, the teams in detonation mode must include at least one character from an assortment of cybernetic, cyborg or mechanical heroes.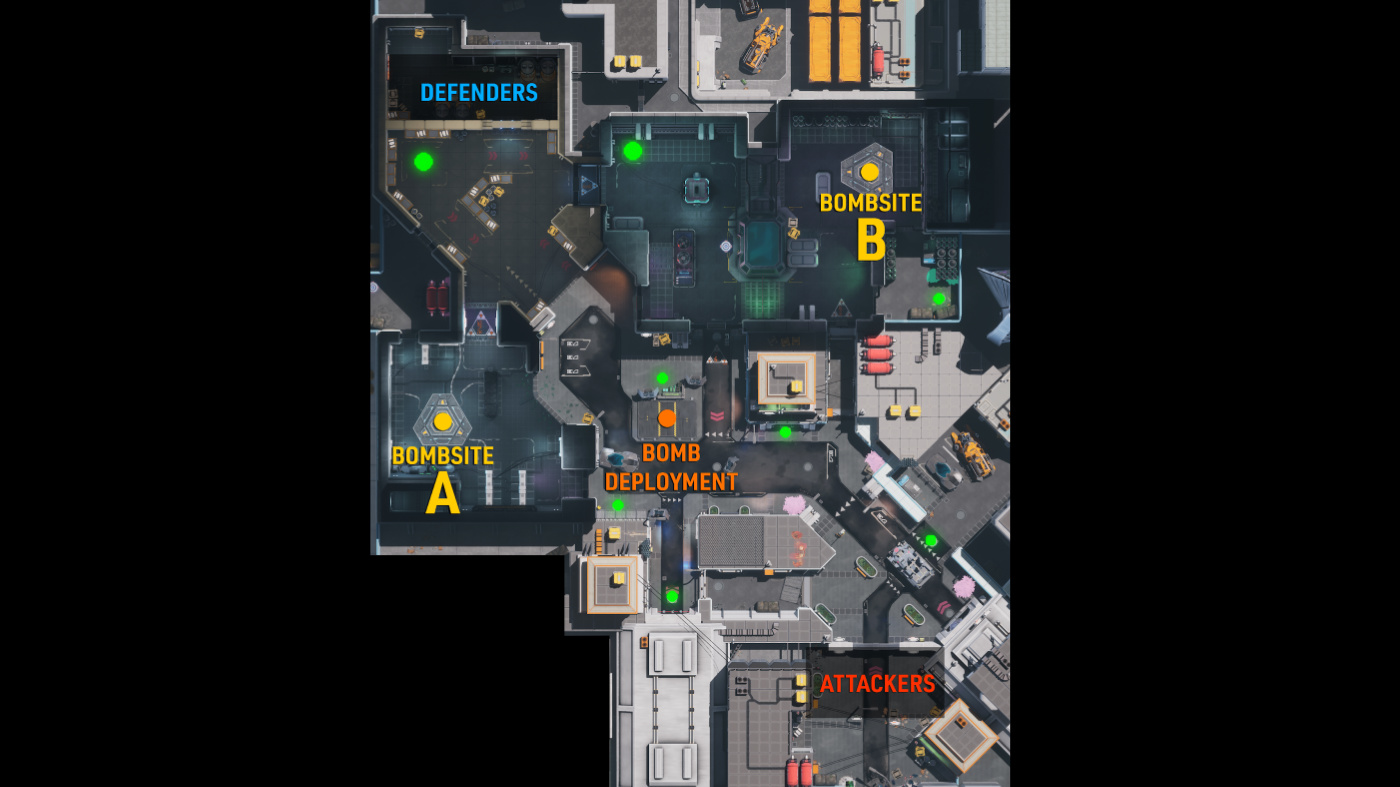 Detonation Factory map with green spawn points.
TMA is currently in closed beta and available for PC on the Epic Games Store. A mobile version is in development.
It's a free-to-play game, but has an optional play-to-earn layer that allows players to benefit from owning NFTs (unique digital assets).
In March, the game was one of four to join the Ronin blockchain network of Sky Mavis, the makers of crypto gaming hit Axie Infinity.
TMA developers have addressed issues raised by the community such as damage reduction and server crashes with the new mode.