3D artist Pia Hansen was turned down the first time she applied for a job at Bright Star, the Copenhagen studio building blockchain MMORPG Ember Sword.
"It wasn't a lack of talent, but the issue was more that what I had in my portfolio," she told the game's lead community manager Thor Ostenkaer in a live stream this week.
"[My art] wasn't really something that the recruiters could see themselves using. It wasn't relevant. I didn't have anything in the style of Ember Sword."
Undeterred, Hansen joined Ember Sword's Discord community and started submitting fan art, filling her portfolio at the same time.
"I spent about three months – every day after work and all my weekends – just creating as much as I could," she said. "It's not great for your mental health so I wouldn't recommend doing that."
This was her first Discord art submission: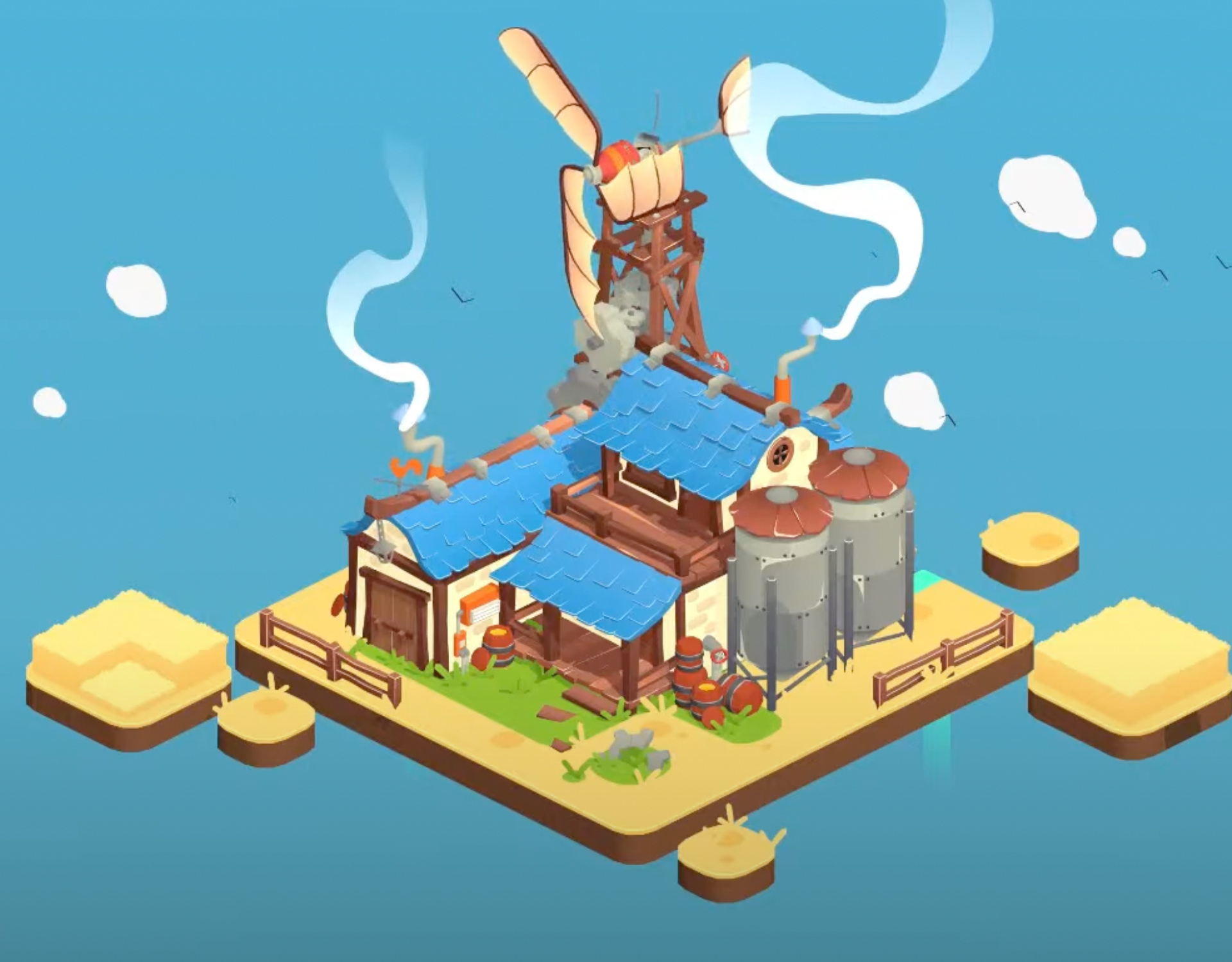 "Before I was doing more traditional realism and PBR workflow – there's plenty of that [in game companies]. But something like Ember Sword, which was this kind of 2D style in 3D, that's really rare."
Hansen's fan-art strategy paid off immediately.
"Shortly after I posted my first piece on the fan art section, [a moderator] contacted me and asked if it was okay that she printed it and put it on their physical board in a Copenhagen office.
"The people I need to see this might actually see it. So that just encouraged me to continue."
In her third piece of fan art, Hansen decided to make her ambition to work at Bright Star clear: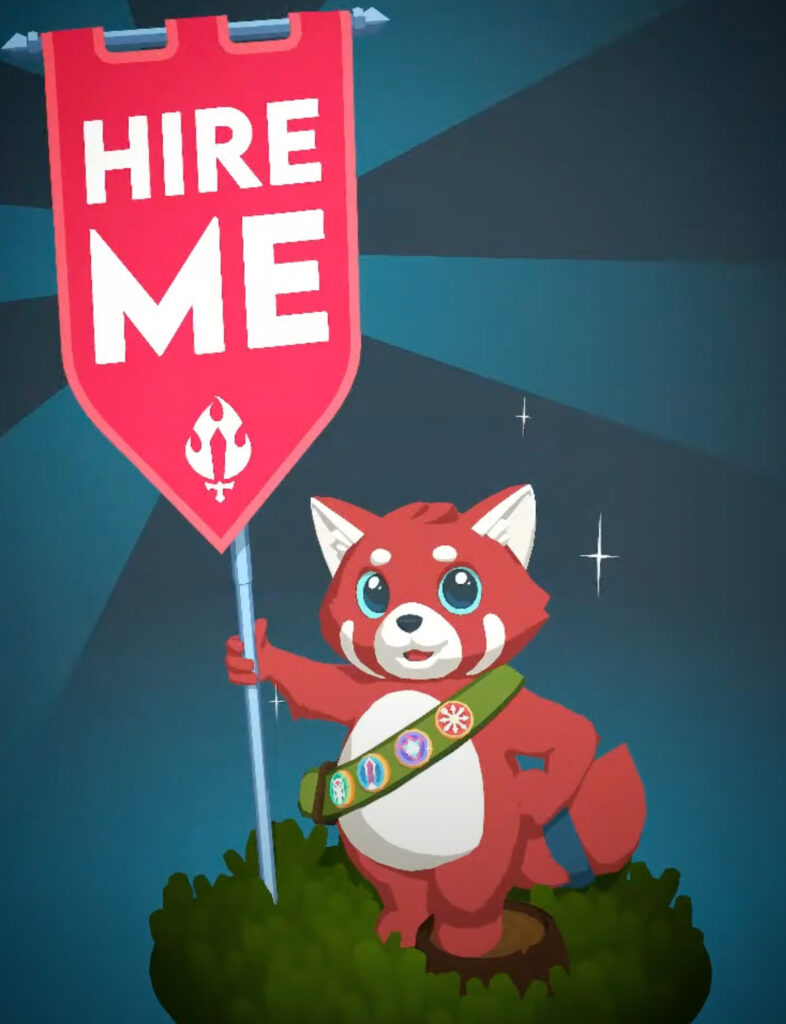 "It takes a lot of time and energy and love to create something like this, so I was like, 'Okay [with this piece] I got to hit hard'. It's a little bit scary but 'What if I'm just very blunt?'"
"I can do the style and I'm up for hire. I'm done beating around the bush."
After she submitted her "Hire Me" version of the Ember Sword mascot Whiskers, Hansen finally got the conversation she had wanted in her first interview with Bright Star.
"I finally received the ever elusive art test which I've been wanting from the start to prove that I can do this."
She was hired and told Ostenkaer that, after more than a year at Bright Star, "what gets my gears turning right now is actually how the technical limitations that the platform creates – the fact that this has to run in a browser – creates non-standard issues, which we then have to use creative problem solving to find non-standard answers to.
"That process is incredibly interesting."
Ember Sword is a free-to-play, fantasy sandbox MMORPG that is built on Immutable and set on the planet of Thanabus, in the orbit of Jupiter.
Bright Star CEO and founder Mark Laursen says the game is on track to launch its beta before the end of 2024 and its second playtest, which will open up the game's first dungeon, is due this month.
*Enjoy our reporting? Sign up for the Pharos newsletter and receive an update every week for free
How Hansen works
"[The process] starts with me receiving the task, which is always accompanied by a lovely piece of concept art, which is something that doesn't always happen everywhere."
Next, there is a short kick-off meeting where Hansen asks the concept artists about details she doesn't understand or technical concerns.
"I'll pick our animator's brain a bit as well just to see, if it's a creature, how do you want this to move? What should I focus on so he has everything that he wants? And then I just start building."
Hansen starts in grayscale.
"I don't worry about color – just the values and how big the details are – and then every once in a while we have non-standard cases as with Rashi and her cape.
"That cape doesn't follow the format that we had for characters at that time so it needed a custom solution, which is where I really shine."
"Because in the design [the cape] goes in front of the arms, which means for standard animations, if she sticks her arm out, it goes through the cape."
"A really boring solution would be to just change the cape design to only go down the back and that would be a real shame. I thought 'Nope I'm going to figure this out as I'm building it so I can hand it off to the animator and he doesn't have to you just do that from scratch'. I'm not just going to give him a nonfunctioning cape and be like here figure it out."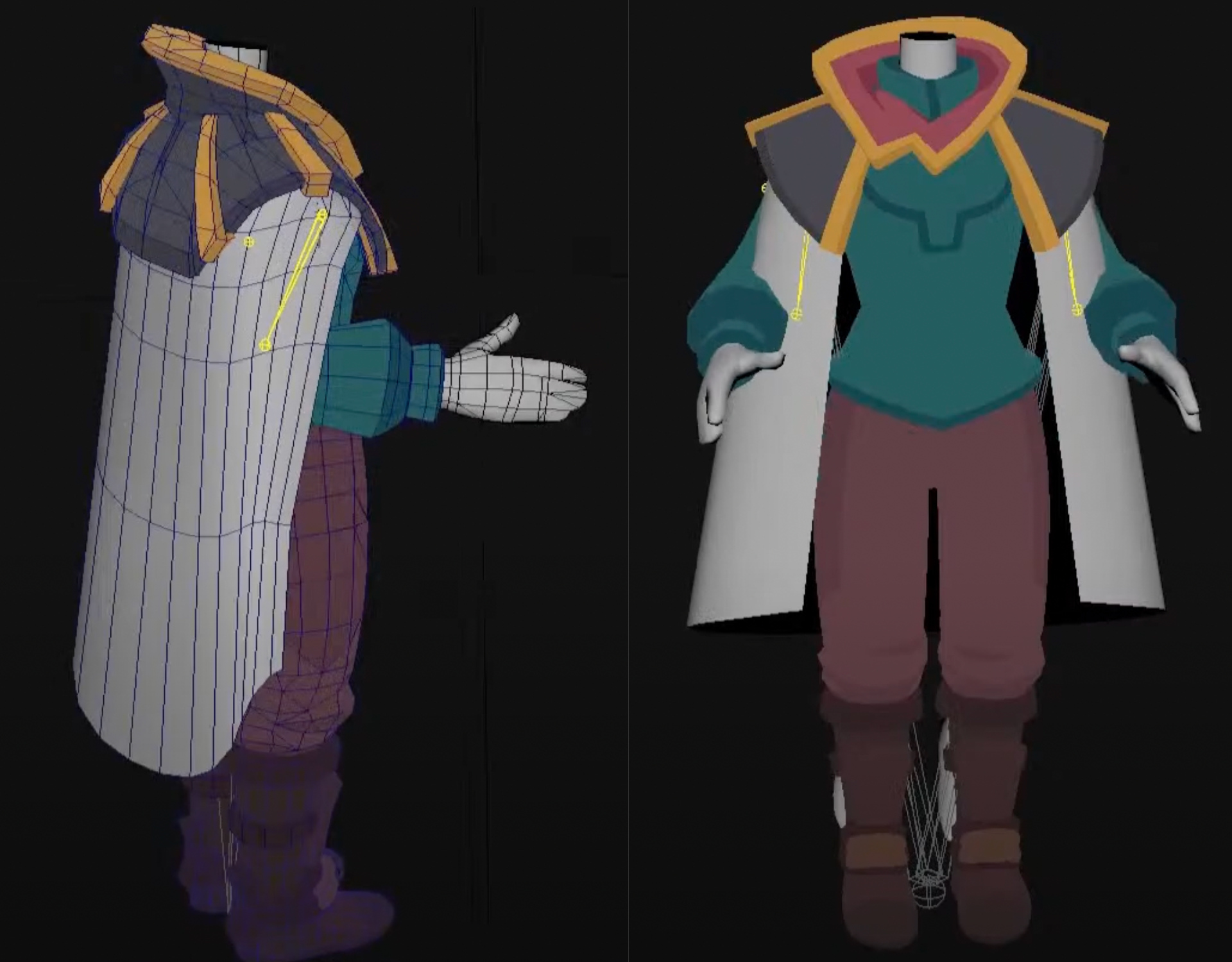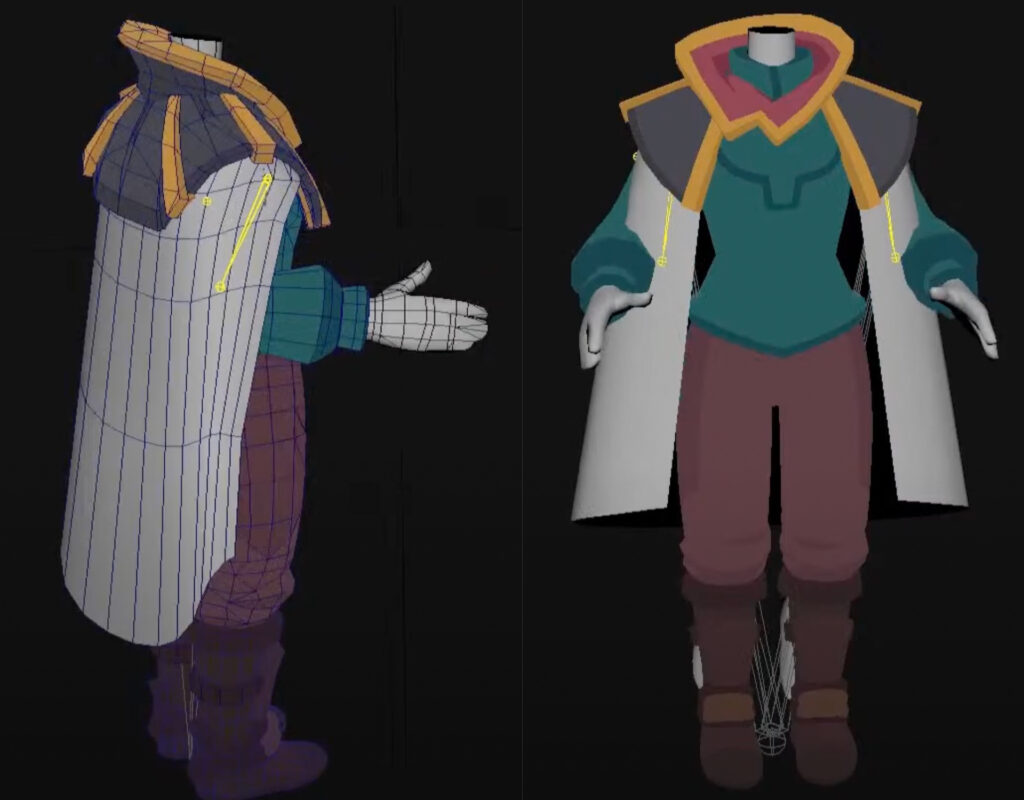 Career advice
Hansen said beginners looking to get a job as a game artist should first narrow down the scope of what they want to do.
"Art and video games is a very, very broad [field]. It's everything from special VFX; particle effects; doing lighting level design; shader work; environment pieces.
"And if you just want to make some really cool hand-sculpted rocks like that's a thing too. So figure out [your focus] first and then you can figure out your path from there."
"[And for a 3D artist], it's most likely not even going to start anywhere near a game engine. Step one is figure out which 3D modeling software is going to work for you and learn the basics of 3D modeling. Then from there, bring your stuff into a game engine and slowly learn how you can enhance your art with the tools inside of a game engine."
For more experienced artists looking to get into gaming, the place to start is simple.
"Start playing around with a game engine," Hansen said.
"But if you already are a 3D artist, and you're having a hard time finding your way in, the thing that I struggled with at  the very beginning was a bloated portfolio. Very early on you might not have that much work to show, so you're just showing everything. But that's not necessarily representative of the work that you want to do."
The last piece of advice Hansen had was to get to know the skill set of the people who come before you and after you in the pipeline.
"If you want to be a character artist you don't necessarily need to know how to animate, but if you do just a little bit you're going to understand so much better how to create your art for the next person who needs to work with it."
"The same thing goes for concept art. You should at least try drawing a little bit so you have a general idea of how to read the concept art – what to take literally and what just to take the idea of."