Blockchain-based game studio Illuvium has generated millions of dollars from sales of its collectible Illuvitar NFTs. The launch of the Illuvium Beyond on 7 March (UTC) saw up to $4m of the first edition Alpha "D1sks" (disks) sold within 24 hours.
The NFTs are integral to Illuvium Beyond – which Illuvium describes as a game – a kind of collectibles competition where players vie for leaderboard ranking based on the potency of their Illuvitar album.
Illuvitars are digital creatures that can be customized with different traits, colors, and backgrounds. They are based on the Illuvials, from Illuvium's upcoming open-world RPG game. 
Want to win a free disk? Polemos has teamed up with Illuvium in a giveaway.
The first wave of the Beyond sale contains only the first edition Alpha cards, available in two disk types, Standard (100k disks) and Mega (20k disks). Alpha cards are targeted at the hard-core collecting audience. When these are all sold – or by 10pm, 10 March UTC – sales will move on to the second wave, where standard disks will be sold at reduced prices.
Within the first 30 minutes of the opening, almost 10,000 Mega and 3,000 Standard disks were sold. Within 24 hours, Megas were close to running out, while there were still 85k Standard disks remaining. Based on the price – Megas were sold at 0.124 ETH ($192), and Standards were sold at 0.025 ETH ($38) – this would indicate over $4m in revenue.
However, actual revenue to Illuvium will be lower because the disks can also be purchased in Illuvium's own token sILV2, at a reduced price.
The start of the sale was delayed just after launch due to technical difficulties with sILV2, resuming after roughly 3 hours.
The game experience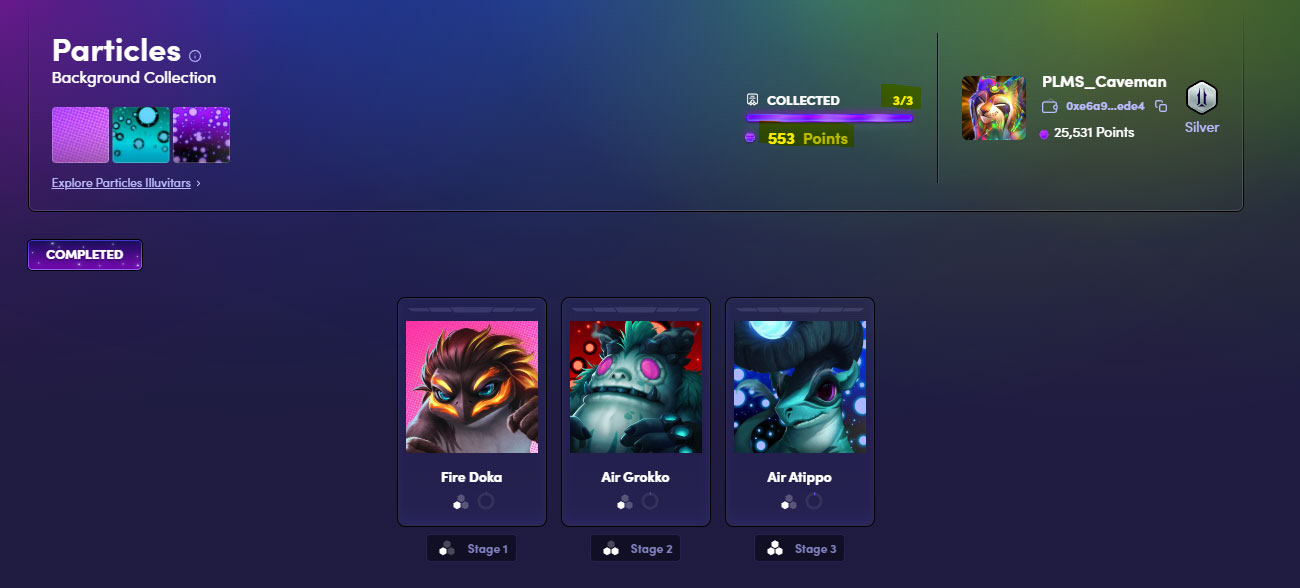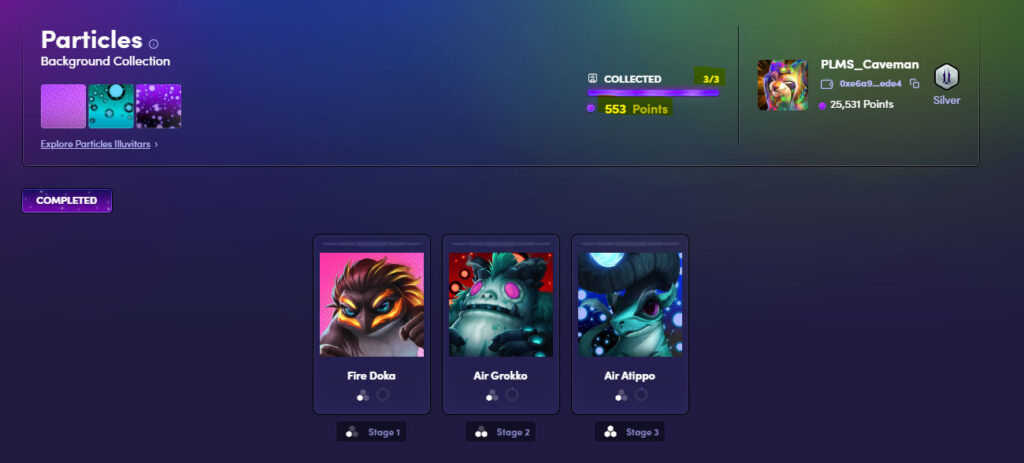 Each Illuvitar belongs to one of five factions: Fire, Earth, Air, Water, and Nature. Each disk contains up to two Illuvitars, along with three accessories of various kinds.
Collectors open disks and flip five cards, which are then used in a player's album, where a total score is calculated and a rank provided based on that score. The rank comes with rewards and will have utility in the future. 
Scoring is activated by slotting Illuvitars in various subsets (see above), and in some of these subsets, there are bonus point rewards if the full set is completed.
There is also an innovative "bonding" mechanic where players connect Illuvitars with accessories to increase the card's power.
The Illuvitar/accessory bond is permanent, and can significantly improve the power rating.
Enjoy our reporting? Sign up for the Pharos newsletter and receive an update every week for free.