More than 7000 players converged in Yuga Lab's virtual world Otherside at the weekend for a limited-time "2nd Trip" through a series of shared environments.
Yuga, the company behind the wildly successful Bored Ape Yacht Club NFTs (unique digital assets), opened access to Otherside to Otherdeed NFT holders and guests.
For those not already familiar with Yuga's fanciful creations, explaining what occurred on the virtual excursion takes several paragraphs of backstory.
The significant facts for the uninitiated:
There are 100k Otherdeed NFTs, they are like plots of virtual land and the cheapest currently sell for around $2500
NFT holders went on a "1st Trip" in July 2022
Yuga has partnered with UK tech company Improbable to allow thousands of people to simultaneously inhabit a single virtual world
Improbable's tech allows those close to each other in the virtual world to speak (using audio)
Unlike the 1st Trip, during the most recent outing NFT holders were allowed to invite one guest each
Company representatives had earlier said they had the bandwidth to deal with up to 10k attendees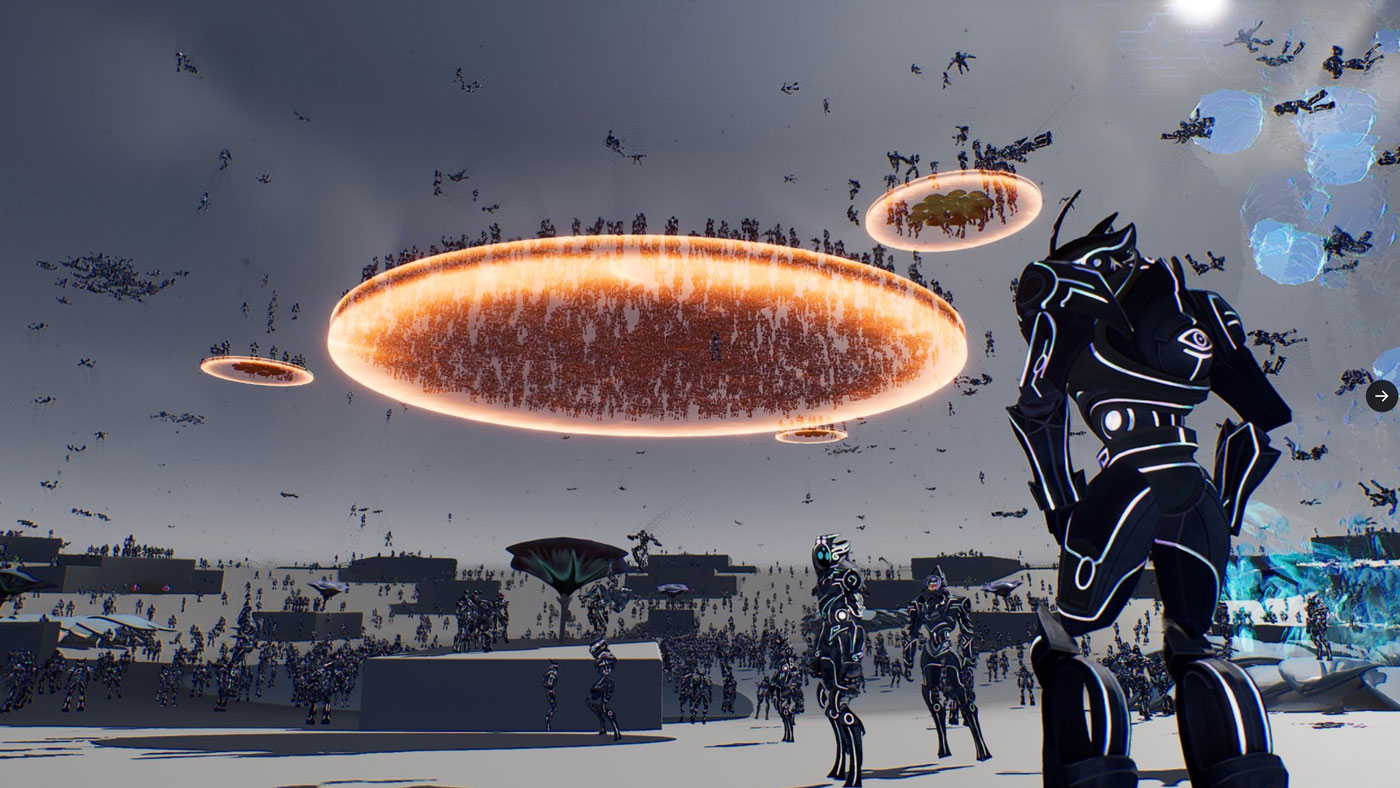 The 2nd Trip began with an impressive number of avatars milling about in a big holding area. Attendees were grouped into four teams, each led by one of four captains.
The captains were actor Jimmy Wong, influencer Brycent, Yuga creative lead Lowbellie, and Snoop Dogg's son Cordell Broadus ("Champ Medici", also a web3 investor).
An enormous bored ape, Curtis, directed proceedings. Players had to gather resources in virtual environments, bringing them back to giant toads before moving on to the next world. The outing culminated in a gathering which commentators likened to a virtual concert, presided over by Curtis (see image above).
As with many other Yuga events – for example, the Dookey Dash game or the Twelvefold NFT sale – the virtual experience was enthusiastically championed by the Yuga community.
"It was an epic experience. Can't wait for this to be live," tweeted influencer JRNY Crypto.
Enjoy our reporting? Sign up for the Pharos newsletter and receive an update every week for free.