Source of much fascination, Sam Bankman-Fried, appeared in the witness stand in Manhattan for the first time this week. SBF stands accused of wire fraud – and some other crimes – over the collapse of his multi-billion dollar crypto exchange FTX in 2022. If found guilty the 31-year-old vegan is likely to spend over 20 years in jail.
As of time of writing, what we have seen of SBF was only a rehearsal, after the judge trying the case – Lewis Kaplan – sent the jury home. Judge Kaplan is apparently well known for his strict approach to what goes on in his courtroom – no phones, food, gum, talking – and it seems he didn't want any nonsense from the accused in front of the jury.
The fact that Bankman-Fried was there at all is the news of the week. Despite being the person at the centre of the case, SBF didn't have to testify, based on the common law principle of the right to silence and non-self-incrimination (which holds in the US, Canada, Australia and many other jurisdictions).
To sign up to this newsletter, enter your email, tick the box and click subscribe!
Many legal commentators, seeing the way the trial was going – with mountains of evidence that fraud had indeed occurred – thought it would be better for SBF to avoid testifying. If guilt is well-established, it's more effective to focus on the next part of the game: sentencing.
SBF's alleged crimes could see him spend 115 years in jail.
That's with maxxed penalties, served consecutively. You might think that's impossible, but this is America, where fraudster Bernie Madoff was sentenced to 150 years. Is SBF in Madoff's league? That's the question that the sentencing game determines.
The problem with SBF testifying is that he could easily make himself look worse in the eyes of Judge Kaplan, and that's what matters here: if SBF is guilty, the no-nonsense judge is the one who decides how many years SBF will spend inside.
I heard one fascinating analysis – from lawyer Sam Enzer on Laura Shin's Unchained podcast – that said while Bankman-Fried should not testify, he probably would. This was based on Enzer's experience of other cases, and the life experiences of business leaders accused of fraud. These people have talked their way out of trouble and into prosperity many times: they are convinced of their persuasive powers. This leads them to the erroneous conclusion they can do it again in the courtroom.
Commentators agree testifying is the only chance SBF has of being acquitted. So the equation was this: stay silent, be found guilty and reduce years in prison versus testify, risk a longer sentence with a very small chance of freedom.
We know from interviews and biographies how SBF approaches these kinds of decisions: he evaluates based on a statistical analysis of the Expected Value (EV) of each scenario. The high-risk scenario works because even a small percentage chance of unlimited upside – not guilty and total freedom for the rest of his 55 years alive – carries huge EV. The low risk scenario – say 15 years jail versus 55 years jail – has no big multiplier and therefore while much more likely to be effective, has a lower overall EV.
So SBF chose to testify. He thinks he's being logical, and on his own terms he is: but it's what got him there in the first place, making high-risk bets with other peoples' money because of the massive possible upside (EV strikes again).
There's another problem with SBF's approach, which was highlighted when he actually took the stand in the absence of the jury on Thursday. No single life is statistical, or probabilistic. Across a range of fraud cases, there is a certain percentage chance of getting off. But this is just one fraud case, and the details matter. Nothing SBF said on the rehearsal stand indicated any startling or convincing defence. There will be no range of outcomes, only one outcome, and it will be that SBF is found guilty. And it will be sad that a young man will grow old in prison.
The case of the smoking computer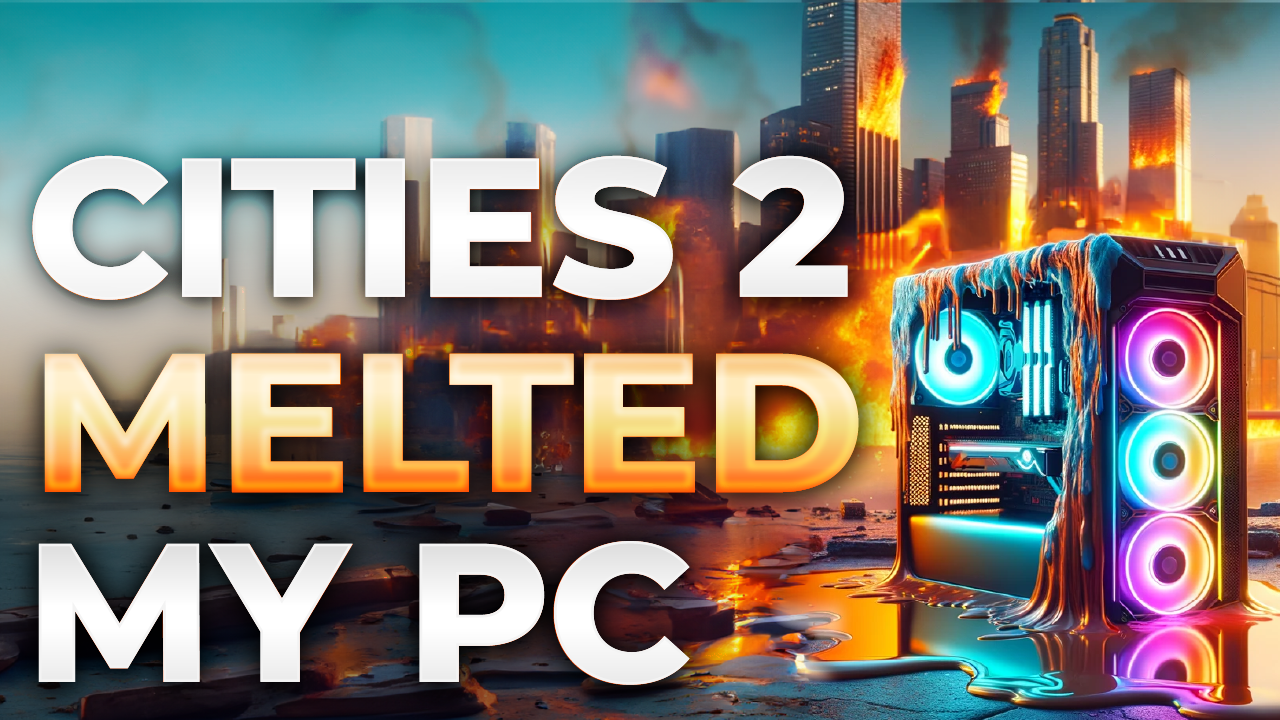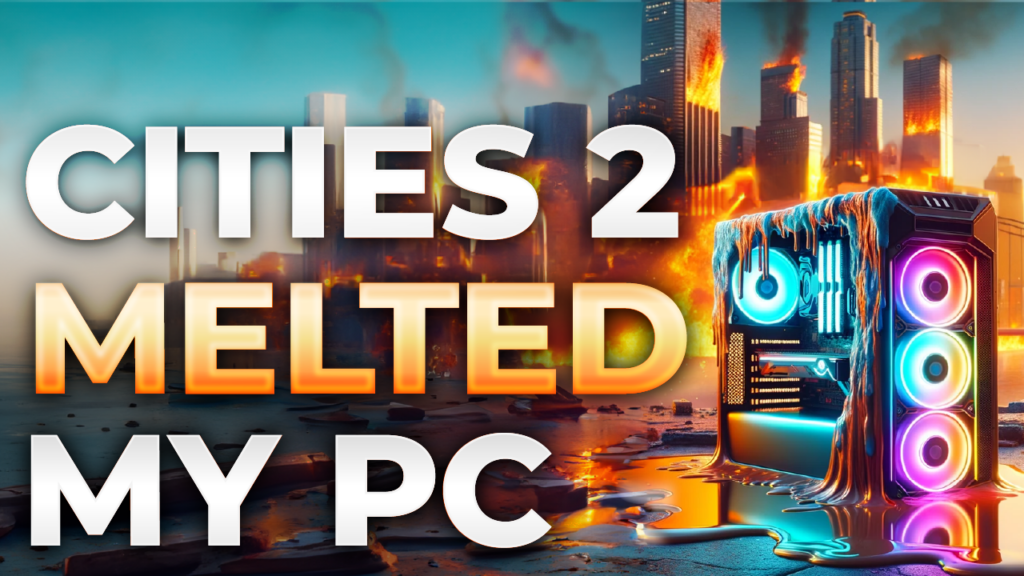 At Polemos we have been following a strategy of launching YouTube channels based on gaming genres. This week we were excited to begin work on our Strategy channel with the launch of blockbuster builder Cities Skyline 2, but we hit a snag: the game is currently unplayable on our high-end gaming PC. Even with a modest starter city, the game got laggy and the GPU (graphics card) reached 100 degrees Celcius (212 Fahrenheit).
Game expert and Polemos co-CEO Sascha Zehe was not amused. Games are shipping half-baked, and it's not good enough. Watch Read
Another $20m for Shrapnel
When I speak to game founders, they tell me the toughest thing is getting funding: so the fact that Shrapnel secured an extra $20m, on top of earlier funding of $17.5m, represents a major victory for the sci-fi extraction game. Read
Spider-Man 2 Sony's best-ever
PlayStation game Spider-Man 2 became Sony's fastest selling game ever on release. You can read the numbers in the linked piece, but the thing to take away is that … the game just looks incredible, and that translates to sales. If you watch a tour of the island of Manhattan in the game, there are no loading screens, fluid movement, and a lovely rendered city. The promise of gaming is right here. Read
Enjoy our reporting? Sign up for the Pharos newsletter and receive an update every week for free.
Disclosure: Polemos holds some Shrapnel assets. The holdings have not influenced this reporting. Please see our Editorial Policy.