A free, access-for-all build of the super complex action-adventure godgame Apeiron is out. 
This rogue-like dungeon crawler from Hong Kong studio Foonie Magus has the skill and strategy of League of Legends, and the mana and card mechanics of Clash Royale. 
And after a closed, NFT-owners-only release of its battle demo, the project has this week opened up season two of the demo to anyone who's keen.
I've spent more than 30 hours playing Apeiron this time around, and it was a truly engaging experience. 
There was a lot to learn and even after 20 hours, I was still finding out small tricks and tips to cut seconds and even minutes off my runs.
I also got access to a play-test in January, and I thought then that there weren't many blockchain games out there with as good a PvE as Apeiron's. The gameplay is really compelling.
To get a taste of that gameplay with this alpha, you just need to create an Apeiron account and link to your crypto wallet at the Apeiron marketplace. You don't need to own an NFT to play or have any crypto in said wallet.
If I lost you at "link to crypto wallet", hang in there and read the Polemos guide to setting up a wallet. It's the only "crypto-bro" thing you need to do before you jump in. 
While you can play for free, you can't play and earn unless you buy a battle pass (It works out at roughly $2 per hour).
With a battle pass, you can start to claim the game's token ANIMA, one of three in-game currencies you can use to buy in-game items and upgrade your profile picture, or Spirit Core as it's known in the Apeiron world. (There are links to the battle pass on the Apeiron website.)
But first, a little lore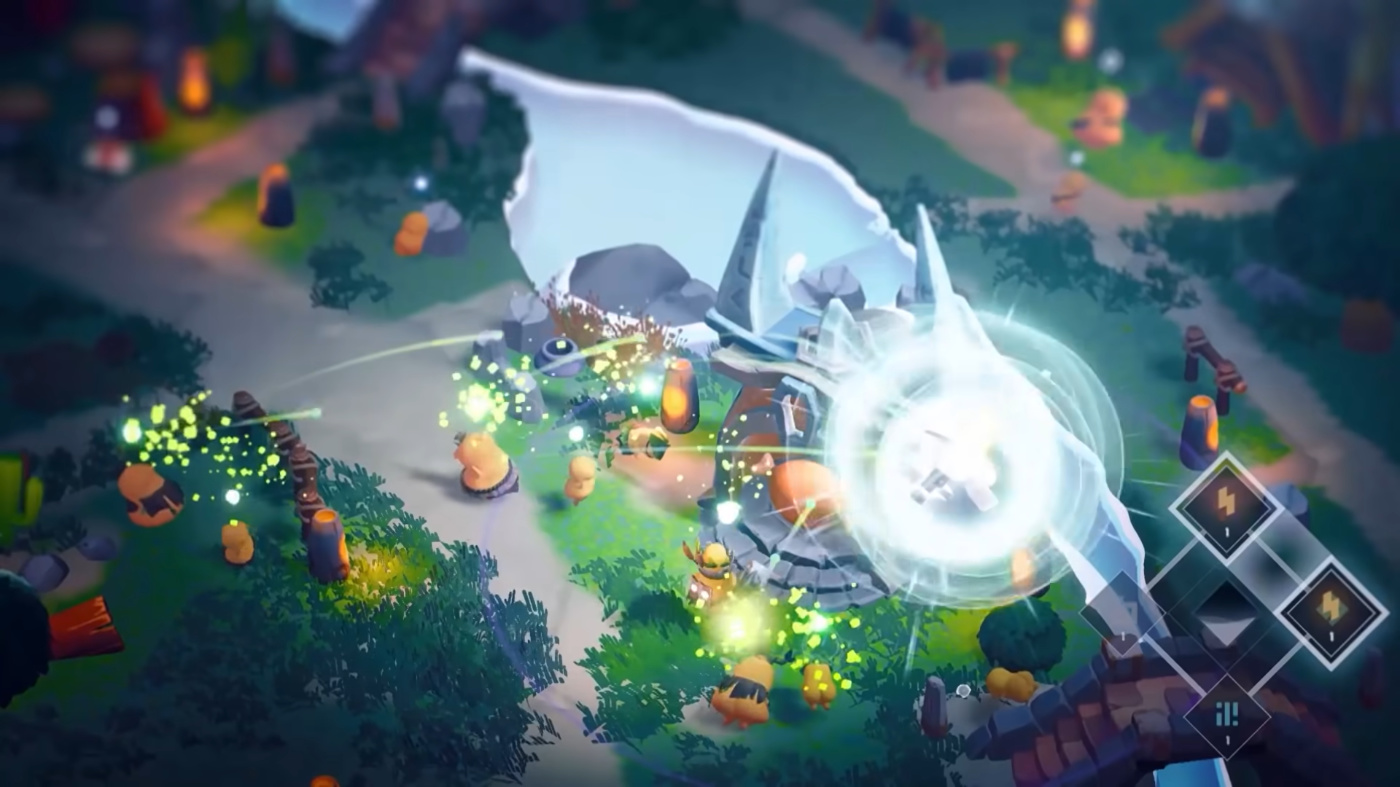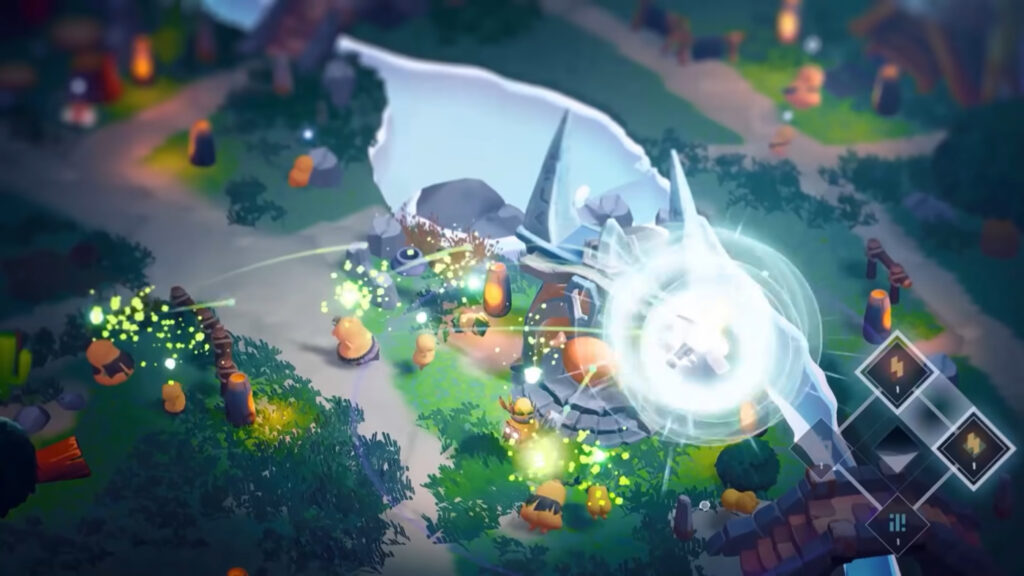 Apeiron has a well developed lore and game universe. Players are godlings who control a planet, and use their divine powers to help it, and the little doods who live there, flourish.
Once a player god has enough dood followers, they become powerful enough to manifest as an avatar, a progression that unlocks the game's RPG and rogue-like action adventure game modes.
One of these modes is the battle arena, where apostles fight alongside players and bosses up for a fight can drop by.
Sweat, sleep, repeat
I played season one of the battle demo alpha and it turned out to be one of the most sweaty, speed-run leaderboards I have ever been a part of.
It felt like I was back at master rank in Teamfight Tactics trying to compete against grandmasters and challengers who were another whole level above me.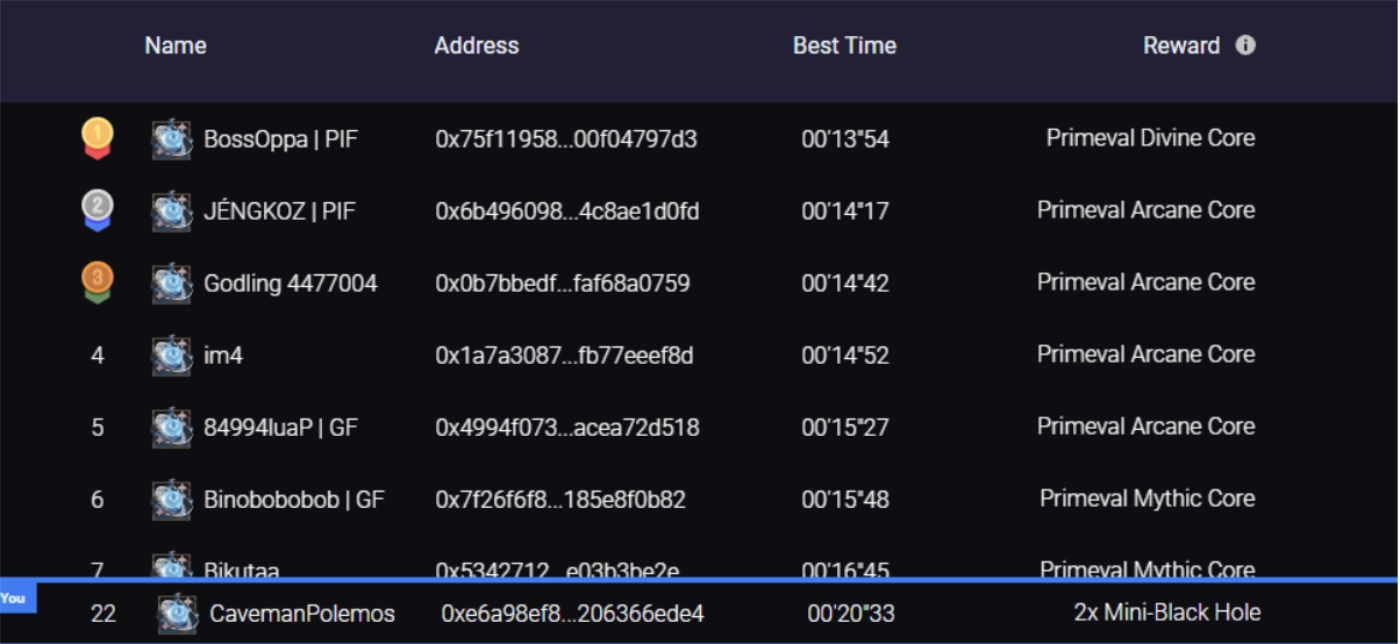 I grinded for more than 30 hours and I was still 7 minutes off the pace. 
We were competing for a piece of a total prize pool worth roughly $20,000. The top 12 would be invited to Apeiron's first livestream esports event, The Letrina Cup. 
I didn't make the cut. I am a loser that sweated for nothing.
Updates on the way
At a private NFT owner town hall this week, Apeiron's Frank 'Lorekeeper' Cheng, detailed four changes that are expected to land in season two of the battle demo about March 11:

1. The dungeon will become an infinite dungeon.
You will still go through the same three depths (with some balancing changes I'm sure), but when you go through the second time, everything will get harder, and there will be constraints.
2. There will be NFTs of the apostles (the little sidekicks that fight alongside you) to collect and mint.
Every time you clear a depth, you will collect an apostle, and it will gain increasing stats and different abilities as you get deeper in the dungeon. You can burn/combine apostles to improve stats and gain different ability cards to use in the depths of the dungeon. 
3. At the end of the season, you will be able to mint the apostles that have levelled up.
Free-to-play players will only be able to mint one apostle, but holders of the planet and star NFTs will be able to mint 3 to 5. The apostles collected in the dungeon will not be superior to the originals. 
4. Two more avatar classes will be available.
Only the mage class (wisdom) has been playable. Soon the warrior class (fury) and utility class (fate) will also be options when trying to clear the evil minions.
Starry, starry NFT night
In a little news from the game's blockchain side, Apeiron's star NFTs were activated this week.
You can't really use stars in the game yet. They are passive land assets that you can orbit your planets around.
But they are valuable in gameplay terms because they can enhance the age of your planet; the older your planet, the stronger they become, but we're not sure yet exactly what benefits this strength will bring.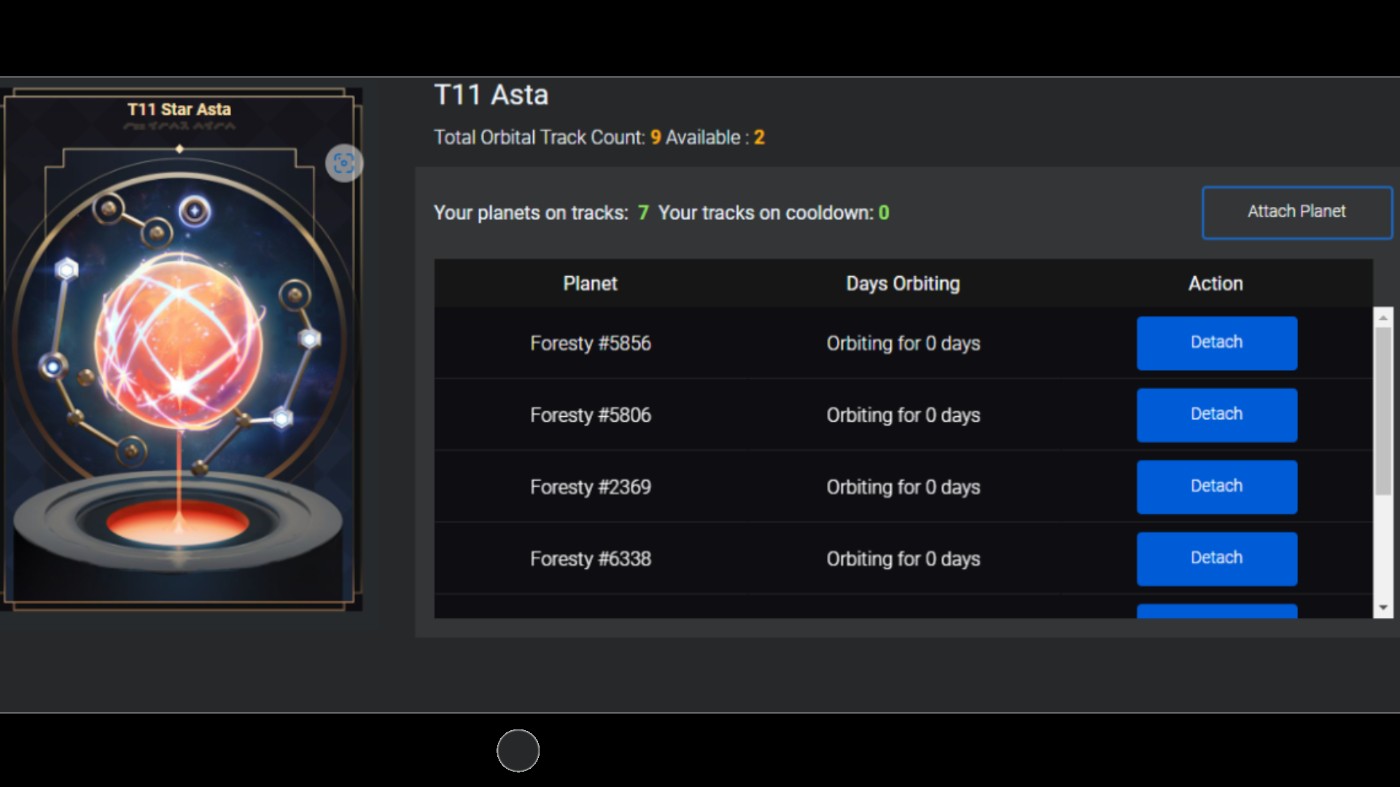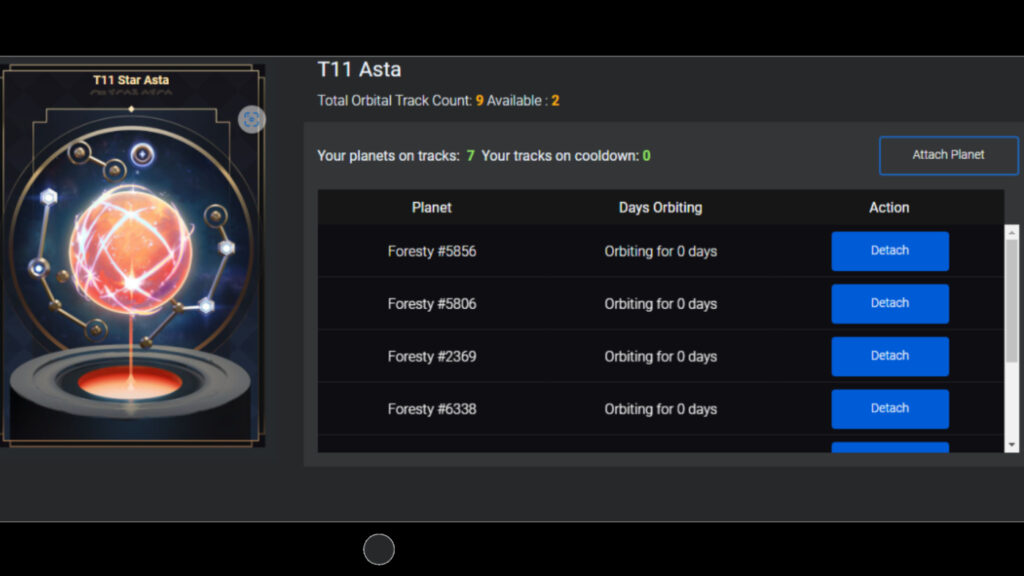 With a starting price of about $1000, stars are expensive and that floor price rises quickly depending on what tier a star is. The high price could be an indication of their importance and exact nature of their utility later in the game. 
Don't worry if you don't own a star, later this month it's expected you will be able to start renting orbital tracks from community members who have empty slots.
Each star has one or more of these tracks, which are spots where players can park planets and, therefore, get access to the perks of owning a star, such as the ability to age faster.
If you own multiple planets, I would advise breeding them before slotting them in the orbital tracks.
Get your web3 feet wet
Apeiron's Guild Wars tournament is on now until March 3. The prizes range from packs of planets to many other god-verse NFTs. 
Since players will be able to play for free, it is the perfect entry into web3 gaming. 
* If you're interested in reading more about Apeiron, you can read about the time I got wrecked by a boss and my tips for nailing the dungeon crawl.
* Enjoy our reporting? Sign up for the Pharos newsletter and receive an update every week for free.