Summer 2022 has seen great strides for Polemos' ascension to the Pinnacle of Gaming. The current state of the bear market is no match for everything our team is creating. As we continue to add to our list of amazing partners and grow our arsenal of core contributors, Polemos is confident that we will continue to rise. Here is a rundown of everything our team has accomplished this month.
Table of Contents
Shaking Hands Across the GameFi Metaverse
Our community growth has expanded exponentially this summer, as have our partnerships. July filled the Polemos event calendar to the brim with partner theme week events and incredible giveaways — boasting over 600 unique giveaway entries!
We started July with a theme week surrounding The Harvest Game, complete with a highly-competitive tournament. Members of our community entered to win a place on the Polemos team for the tournament. Six winners competed on teams of three for a $1,000USDC prize pool.
The following week was all about our veteran partners, Illuvium. As a token of our continued collaboration, we gave away a total of five in-demand $ILV tokens to five lucky winners. Keep a close eye on what's to come with Illuvium — the excitement is sure to delight!
For Polemos week, we gave away three Polemos logo t-shirts and rolled the giveaways into the following week with MonkeyLeague. To celebrate our primate soccer stars, we gave away a total of 5,500 Polemos Honor Points. The winnings were divided amongst eight members of our community: 1 OG and 1 Front Line received 1000 Honor Points each, 2 Phalanx received 750 HP, and 4 Hoplites each acquired 500 HP.
To bid July adieu, we announced our partnership with BLOCKLORDS, a revolutionary Medieval blockchain MMORPG. We hosted not one, but two AMAs — one to meet the team behind the immersive project and one to take a deep dive into gameplay. The amazing BLOCKLORDS team gifted us with 20 Silver Chests for our community giveaway. These chests contain a variety of Banners that are exchangeable for Heroes — the BLOCKLORDS' NFT.
Like Our Presence in the Metaverse, Our Team is Growing
From partnerships to new team members, the growth of Polemos is unstoppable! July was a month primarily focused on consolidation and onboarding, but we are proud to welcome two new members of the dream team. Please welcome Mogglin (Game Specialist) and Jason (Esports Coordinator). We're thrilled to have them!
A few positions have been posted on our careers page. Keep an eye out for more on the horizon!
Something Big is Bubbling in the Forge
It is about to arrive…the reveal of the Polemos Forge is so close! Polemos University, Honor System, and the Player Dashboard have all passed technical testing. Our team is now building out the platform for an optimal player experience at launch.
Finalization of UI and technical integration for Staking and Governance is underway and should be done by the end of August. We could say more, but the suspense will make the reveal even sweeter — so be prepared for exciting news in the very near future.
The Player Dashboard will roll out with a simple measure of player earnings against the average for selected games. We expect to rapidly iterate on this based on player feedback, including recommendations for improving gameplay by the end of 2022.
This month, we released a new community role with new ways to acquire Honor Points and exclusive badges. If you've never been one for badges, you soon will be, because these five new badges are must-haves! Look forward to their reveal in the coming weeks.
Fancy Birds and Legends of Venari scholarships are currently available and will soon be managed in the Forge. At the end of July, we reported a total of 117 active Artisans in the Fancy Birds Program.
Our number of assets continue to grow, raking in a total of 638 Birds for Fancy Birds, 46 Passes for Legends of Venari, and 27 Planets for Apeiron. Our asset base for Rebel Bots is currently 2,476 Lands and 827 Monkeys for MonkeyLeague.
This report is also the very first time we have ever announced the number of lands for our amazing partners at Illuvium. Polemos is proud to report that we have 707 Illuvium Lands!
A Look Behind the Scenes
Whitepaper 2.0 is coming along nicely, but a handful of variables still need to come together before a date for public release can be announced.
Our team is making great progress in elevating our tech support for all players. Support will soon be available via various channels once the platform is launched.
The Polemos Universe expands in vibrancy and detail seemingly with each passing day. New rank and status badges have been created and will soon be ready for reveal. Kha'Raab, the first male Naru has officially been sculpted! Shaders and animations for both Me'Eri and Mujeh are now complete. Artwork for all worlds and all gods will soon be revealed for the encyclopedia revamp. Look forward to some new creatures making their maiden appearance in the coming weeks.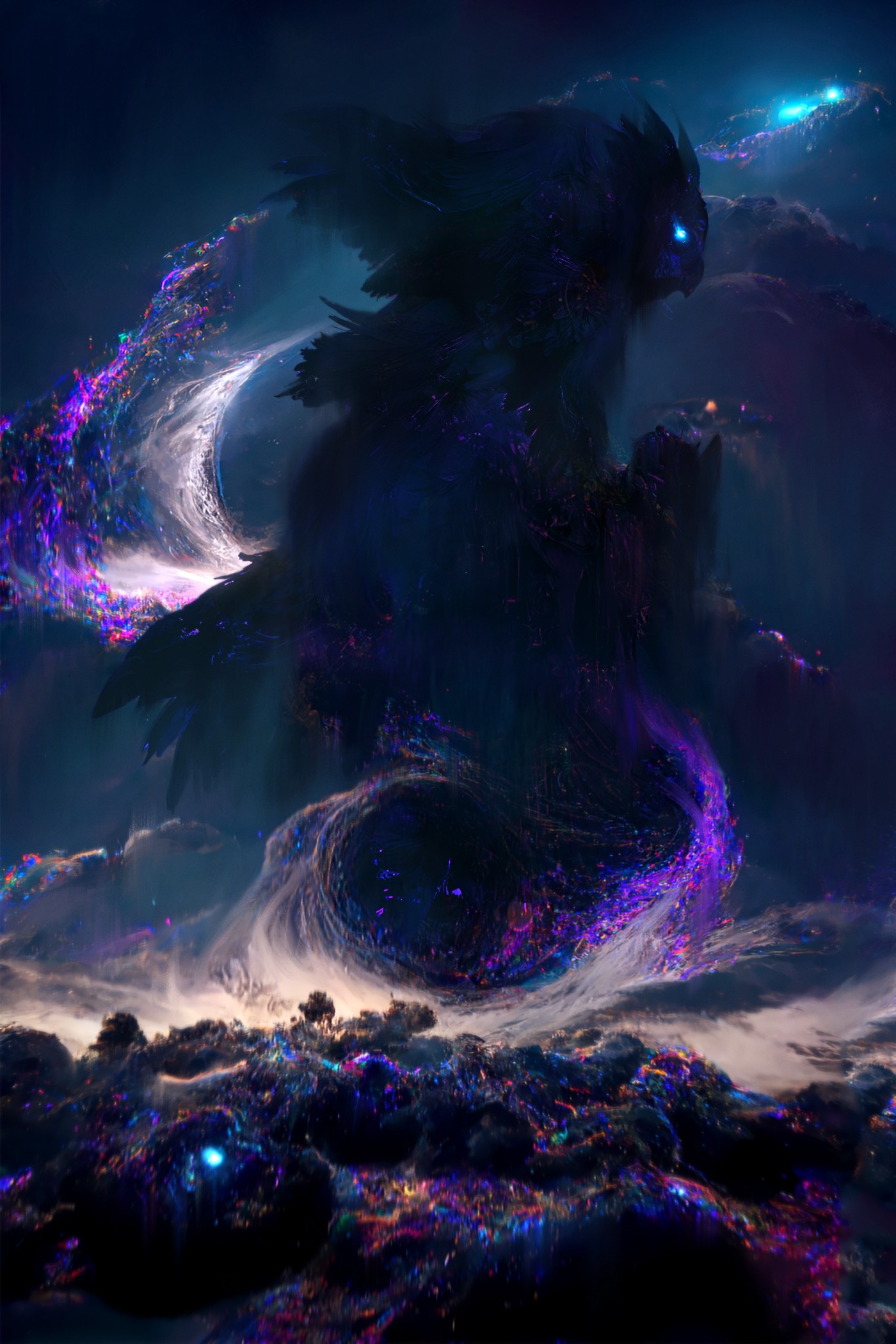 Artwork isn't the only facet of worldbuilding that has been on the rise. Story development for the Gniwers has been documented in writing, as well as a revamp of the gods. The Vault is also now in creation. What is this? Find out very soon…
Eager anticipation is great, but we also understand that seeing is believing. That is why we are proud to present our Hypercube video that showcases Polemos University and our new artwork style.
Our community has asked for more information on all the ins and outs of GameFi — so we have answered! We are regularly churning out articles to highlight all sorts of useful information about GameFi, crypto, and blockchain gaming. Level up your knowledge here.
Feel like Polemos is missing a podcast? Well, it's no longer just an idea. For all you podcast fans out there, feast your ears upon the soft launch of the Polemos Podcast.
Together, We are Polemos
Our vision for the future knows no bounds, thanks to the support from our community of loyal Polemians. In this upcoming month, our team looks forward to releasing an avalanche of incredible artwork and badges, as well as exciting updates on the Forge. Stay on the edge of your seats for another month of partner game tournaments and exclusive giveaways. The future sure looks bright for Polemos!
Together, we are coming straight for the pinnacle of the GameFi Metaverse.
Don't forget to follow our social accounts to stay updated on our latest releases! We are launching something new that we want everyone to see!