Illuvium has delayed the launch of its PVP and public open beta.
PVP (private beta 3) is now expected in Q4 of this year, not Q3. The estimate for the open beta launch has been pushed out to Q1 of 2024, from Q4 of this year.
The reason for the delay was to allow the project's game design and QA teams needed more time to test the builds, co-founder Keiren Warwick said in a Discord post on Saturday.
Warwick shared an updated roadmap for the project: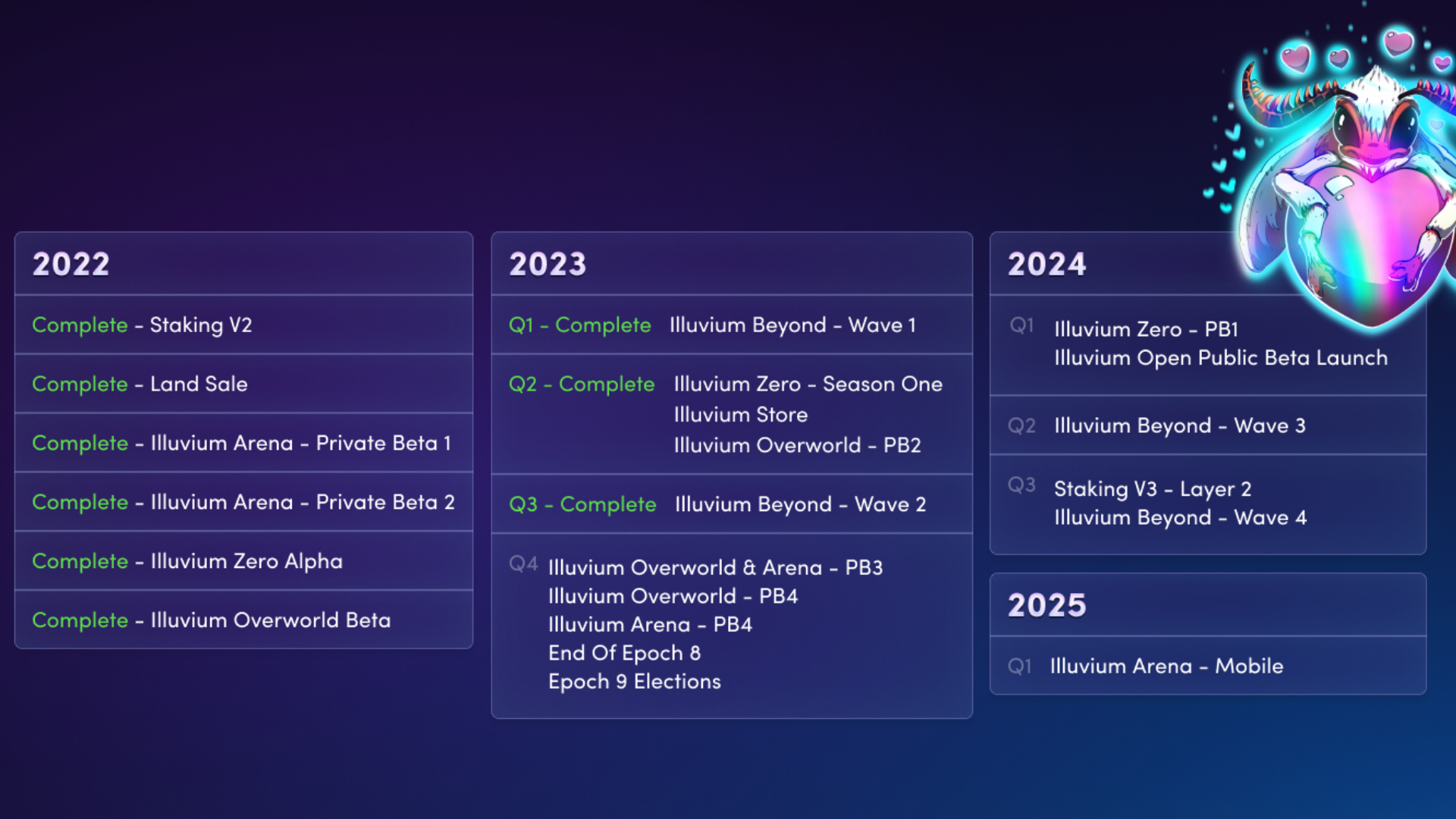 *Enjoy our reporting? Sign up for the Pharos newsletter and receive an update every week for free
"We're incredibly sorry for the delay," Warwick said.
"We don't take this decision lightly, but with things being this close, we want to ensure the best experience possible for our first competitive private beta."
Warwick acknowledged the community's frustration at the numerous delays since development of the project's four "interoperable" games began, and said a senior program manager had started at the company last week to "help us more accurately estimate development times".
The four Illuvium games are based in the same world and share blockchain assets. There is a resource producing city-builder Illuvium Zero, an arena autobattler Illuvium Arena, collectible card game llluvium Beyond and an open-world RPG Overworld.
To learn more about Illuvium, read our interview with another of the founders, Aaron Warwick.